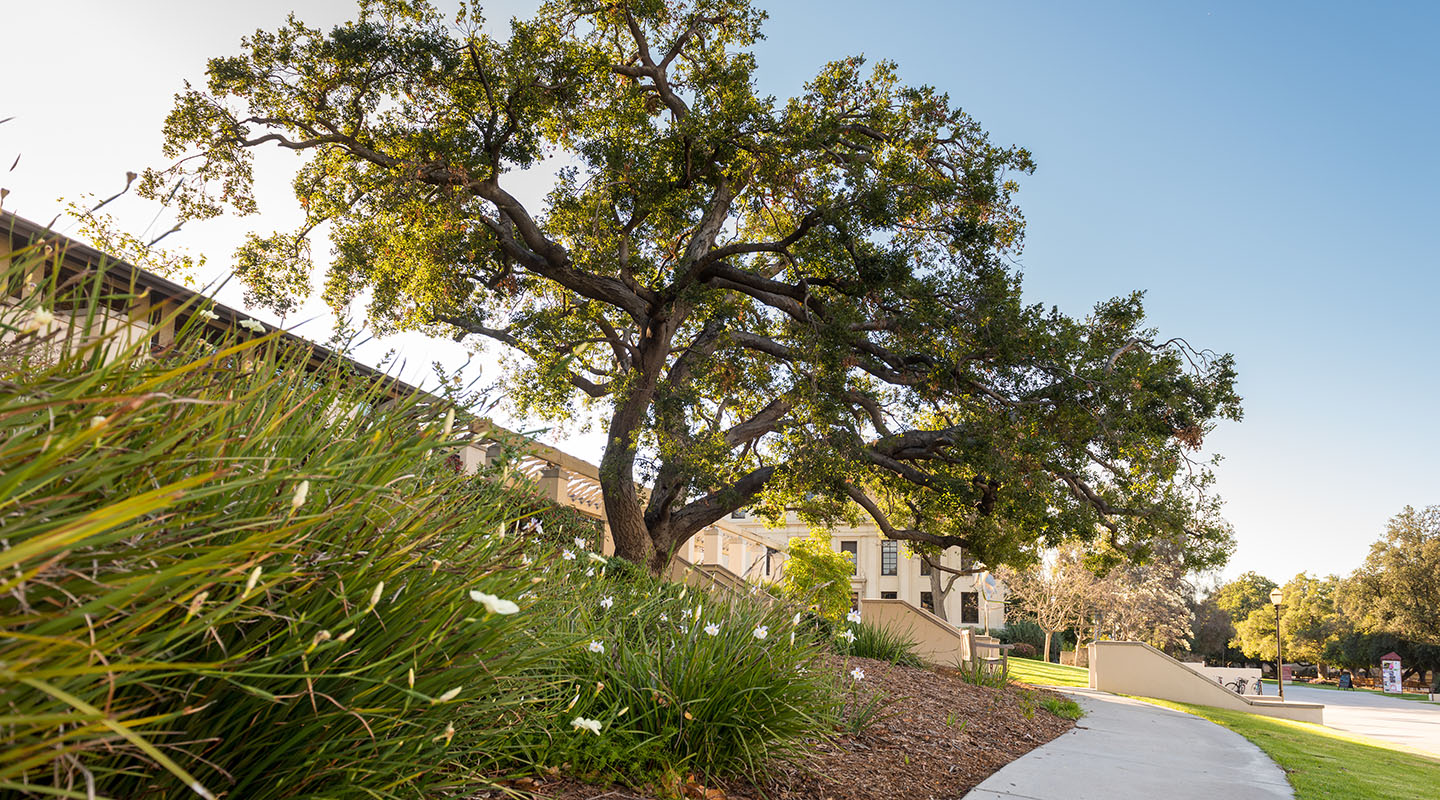 A new $3.2 million challenge fund will kickstart a drive to create the Edgerton-Occidental Merit Scholarship Program, a $9.6 million endowed fund that will make it possible for talented middle-income California students to attend Occidental College for the same cost as attending the University of California.
"Every year, Occidental loses great students to UCLA, Berkeley, UC San Diego and other UC campuses because their families don't qualify for most forms of financial aid at Oxy," says Occidental trustee Louise D. Edgerton '67 M'69, who with husband Brad has made the Edgerton-Occidental Merit Scholarship Challenge possible.
"Starting next year, this new program will allow up to three California students from middle-class families each year to make their college decision based on where they want to go, rather than where they can afford to go," Edgerton says. "We want to make sure that Occidental can continue to recruit the best and brightest, regardless of their background."
The scholarship challenge is the latest effort by the Edgertons to support student scholarships at Occidental. In 2013 they endowed the Dungan Merit Scholarships, an $800,000 fund that supports exceptionally talented students. Two of the most recent Dungan Scholars, Paige Miller '19 and Alicia Vogelaar '19, both graduated with honors. Miller, a Phi Beta Kappa religious studies major from Orange, was awarded a Fulbright scholarship to teach English in Spain. Vogelaar, a San Rafael resident who transferred from UC Berkeley, majored in chemistry and is now pursuing her Ph.D. at the USC School of Pharmacy.
"Among the most powerful forms of philanthropy are those that inspire new donors to join a shared goal, "says Charlie Cardillo, vice president of institutional advancement. "The Edgertons' compelling challenge will bolster Oxy's tradition of endowed scholarship support and enable us to expand access to the life-long value of a liberal arts education."
Middle-income students have long found themselves in a difficult position in paying for college. "Their families make too much money to qualify for programs such as Pell Grants, but they lack the financial resources of their wealthier peers," says the Chronicle of Higher Education. "Federal loans are a tool available to many middle-income students, but those loans produce debt as well as diplomas."
Initial funding for the scholarship challenge comes from a $1.6 million gift from the Edgertons, matched by $1.6 million from the college's quasi-endowment. Occidental will seek to raise the rest as part of its ongoing $225 million Oxy Campaign For Good, whose highest priority is raising funds for student scholarships.
Donors who make a gift of $200,000 will get a match of $100,000, a total sufficient to create a named endowed scholarship that will be part of the Edgerton-Occidental Merit Scholarship Program.
When fully funded, the program will support up to 12 California students each year with an annual scholarship of at least $40,000 that will make Oxy tuition comparable to the University of California's in-state tuition. In the meantime, the first scholarships are scheduled to be awarded to members of Occidental's Class of 2025 during next year's admission cycle.
The Edgertons—Louise is secretary and treasurer of the Los Angeles-based Edgerton Foundation; Brad is Foundation president and a board-certified plastic and reconstructive surgeon—have long been generous supporters of the College. The Edgerton Foundation Program in Theater supports two full-time paid summer internships at local theater companies and a post-graduate fellowship for theater majors at Oxy. The Edgertons also endowed the annual Antoinette and Vincent Dungan Lecture on Energy and the Environment, named in honor of Louise's parents.