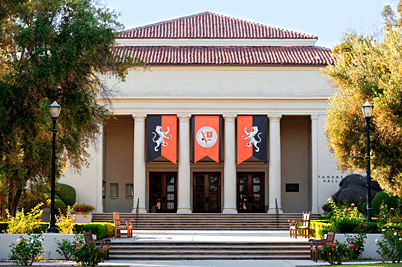 Nine new tenure-track professors with fascinating backgrounds and eclectic interests will be joining the Occidental faculty this fall. 
Treena Basu, who received her doctorate from the University of South Carolina in 2012, will be joining the mathematics department as an assistant professor. She comes to Oxy from Rhodes College in Memphis, Tenn.  Her research interests revolve around applied mathematics and scientific computing. Born in England, Basu spent most of her life in the United States before moving as a teen with her family to India, where she attended college.
Jeffrey Cannon '07 will be joining the department of chemistry as an assistant professor after receiving his Ph.D. from UC Irvine in 2012 and completing his postdoc at Caltech. He taught as an adjunct assistant professor at Oxy last year. A typical Occidental alumnus, besides being proficient in column, radial and automated chromatography, he is a singer (he was a member of Glee Club) and conversant in Japanese.
Sophal Ear, who received his doctorate from UC Berkeley in 2006, will be joining the department of diplomacy and world affairs as an associate professor. Ear leads research on post-conflict countries, looking at the effectiveness of foreign aid and the challenge of development in places like his native land, Cambodia. He came to the United States at the age of 10 as a Cambodian refugee via France after his mother escaped with her five children from the Khmer Rouge. Ear previously taught in the Department of National Security Affairs at the U.S. Naval Postgraduate School.
Jane Hong will be coming from the faculty of Seton Hall University to join the history department as an assistant professor. A graduate of Yale who received her master's at Brown University and her doctorate in history at Harvard, Hong is a historian of U.S. immigration and engagement with the world, focusing on post-World War II Asia and Asian America. A New Jersey native fluent in Korean, she is an alumna of Teach For America in Newark, N.J.
The department of art history and the visual arts will welcome back Ari Laskin as an assistant professor. Laskin received his Ph.D. from UC Irvine in 2012 and was previously a Mellon postdoctoral fellow and adjunct assistant professor at Oxy. His interests include art history, new media, film studies, digital media and poetry.
Diana Ngo will join the economics department as an assistant professor. She received her doctorate from UC Berkeley in 2014. Her specialties include development, health and labor economics. Ngo received her B.A. from Harvard and was a post-bachelor's fellow at the Harvard Institute for Global Health. She has a particular interest in cost-effective public health interventions in third world countries.
Nancy Marie Mithlo will be joining the art history and visual arts department as an associate professor. An expert in Native American art and culture, she is taking on a joint appointment with the Autry National Center. She received her Ph.D. from Stanford University. 
Marcella Raney '01, previously an adjunct assistant professor at Oxy, will be joining the kinesiology department as an assistant professor. A biochemistry major at Oxy, she received her Ph.D. in kinesiology from USC in 2006. Her interests relate to the prevention of chronic disease as well as higher education science pedagogy. She leads a community-based directed research team that provides physical activity and nutrition support for low-income Los Angeles families. 
Aleksandra Sherman will be joining the cognitive science department, after receiving her Ph.D. from Northwestern earlier this year. Her research interests include multisensory perception, aesthetics, visual perception, emotion, neuroaesthetics, visual attention and human perception and performance.
In addition, Frank Guridy will be on special appointment as the Ray A. Billington Visiting Professor of History. Guridy comes to Oxy from the University of Texas at Austin, where he is the director of the John L. Warfield Center for African and African-American Studies. His interests include transnational history, sport history, urban history and Caribbean/African diaspora history. He is the author of Forging Diaspora: Afro-Cubans and African Americans in a World of Empire and Jim Crow (University of North Carolina Press, 2010), which won the 2009-11 Elsa Goveia Book Prize from the Assn. of Caribbean Historians and the 2011 Wesley-Logan Book Prize conferred by the American Historical Assn.