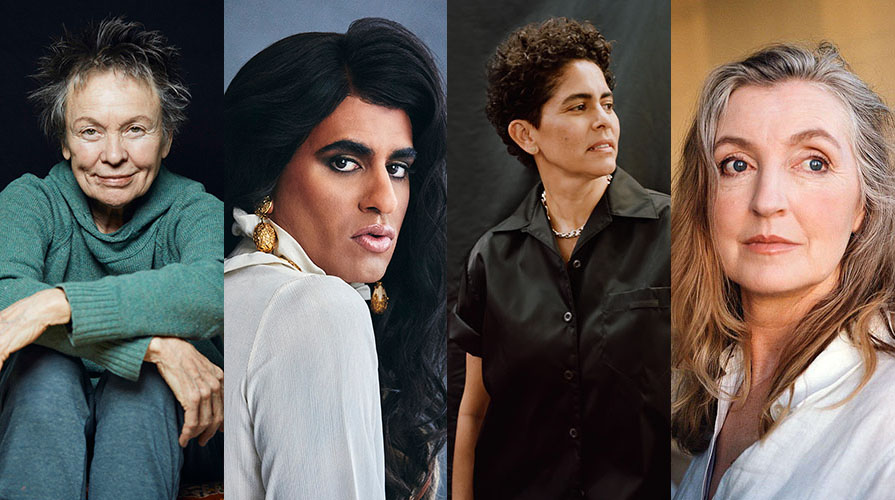 Occidental is pleased to announce the launch of "Oxy Live!", a conversation series highlighting a diverse lineup of cultural luminaries at the forefront of their fields.
Hosted by acclaimed interviewer and cultural interlocutor Paul Holdengräber, the series promises to deliver thought-provoking discussions on topics spanning social and environmental justice, art and society, the ethics of AI and more.
The inaugural season of Oxy Live! opens on Oct. 3rd with internationally celebrated writer, artist and non-binary activist ALOK. The lineup continues with the thought- provoking writer and progressive icon, Rebecca Solnit.
The season's roster also includes sociologist Ruha Benjamin, multimedia artist Laurie Anderson, and visual artist Julie Mehretu. Each speaker will bring to the conversation their unique perspective and expertise, making for events that are intellectually stimulating and emotionally moving.
The eclectic lineup is curated by OXY ARTS, the College's community-based arts hub, and funded through the generous support of Occidental trustee and alumna Lisa Coscino '85.
Oxy Live! events extend an open invitation to the public at no cost, fostering a space for diverse communities to join in the conversation and explore ideas together. A full schedule and reservation information is available at oxy.edu/oxylive.