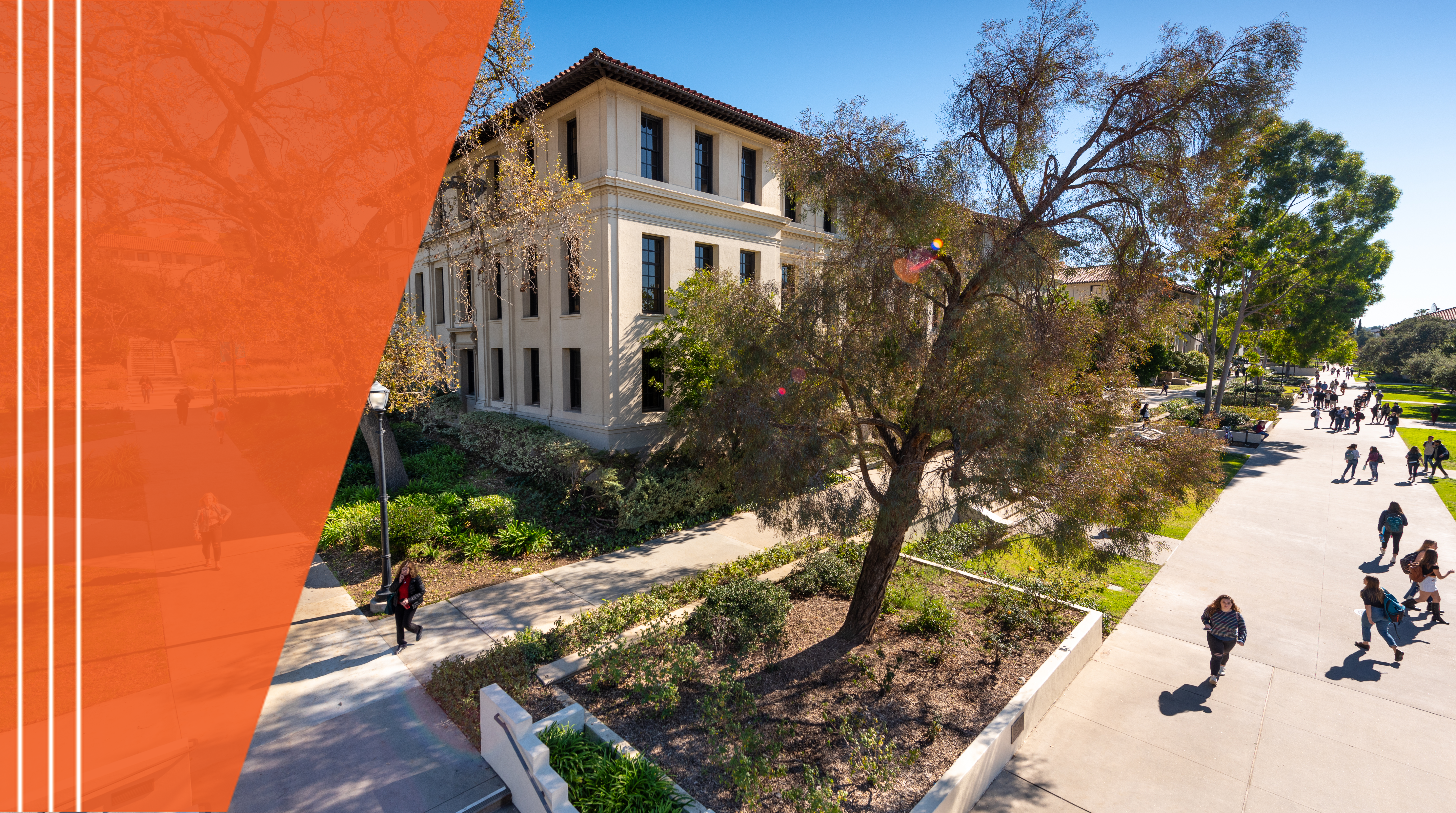 Even after implementing millions of dollars in cost-saving measures since March, Occidental College announced August 17 that it will need to furlough 129 staff members—27% of the College's non-faculty workforce.
The furloughs follow Occidental's July 15 decision to offer remote instruction to students this fall, which substantially reduced the workload for staff in several areas. Together with earlier freezes on salaries, hiring and overtime, cuts to departmental operating budgets and other measures, the furloughs are part of a continuing effort to address an estimated budget deficit of more than $30 million caused by COVID-19 pandemic revenue losses.
About 100 students—less than 6% of the College's total enrollment—are currently living on campus, a group made up of international students and those facing difficult circumstances. While the furloughs affect workers across the College, the departments most impacted are Dining Services, Student Affairs and Facilities Management, where the current lack of work was most acute.
"This is a really painful decision in the face of one of the most severe financial crises Occidental has ever faced," President Harry J. Elam Jr. said in announcing the furloughs. "All the financial measures we are taking now are to ensure the economic stability of the College and make it fiscally viable to bring students back in the spring, and with them our staff who have been furloughed. Currently we do not have work for these employees with just a handful of students on campus, but we plan, depending on the pandemic and enrollments, to bring everyone back on December 31."
Of the total number of furloughs, 50 are scheduled to be furloughed from August 31 to December 30 of this year. The other 79 are scheduled to work fewer hours with the largest number working a 50% furlough—working for two weeks followed by two weeks of furlough during the next four months.
Occidental will offer all furloughed employees the same medical, vision, and dental insurance benefits that they had before being furloughed. They also will be able to file for state unemployment benefits during the time of their furlough, including the new benefits announced by Gov. Gavin Newsom. Assistance with filing for unemployment benefits and other related issues will be provided by the College's Human Resources office.
In addition, four staff members in the Facilities Management and Institutional Advancement departments were scheduled to be laid off as of September 1.
The decision to impose furloughs and layoffs followed a series of other significant budget enhancement and cost-cutting measures implemented over the past four months. With the Board of Trustees' authorization, the College increased the percentage draw on the endowment and the repurposing of one-time endowment funds to fund College operations. Other measures taken include a hiring freeze and a ban on overtime, travel, conferences and new construction; voluntary pay cuts of 4 to 10% for senior staff and the president; cuts to departmental non-personnel budgets of up to 50%; and the reduction of the College's 4% match for retirement benefits.
To support their colleagues who have been furloughed or otherwise affected financially by the pandemic, Occidental faculty and staff have launched the Oxy Employee Relief Fund.
President Elam's August 3 budget update is available here.