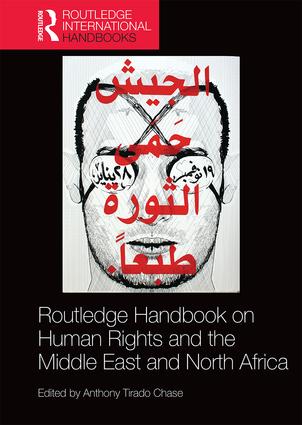 As part of its "Can the United Nations Empower Social Change?" series, Occidental College will host a two-day workshop, "After the Middle Eastern Counter-revolutions: Where to Go After Hitting Bottom?" 
The November 16-17 workshop will examine whether the United Nations and transnational social movements can empower local actors to advance human rights and democratic change in the region. Participants are among the world's most prominent intellectuals engaged on these issues on both theoretical and practical levels.
The workshop will coincide with the publication of Handbook on Human Rights and the Middle East and North Africa, edited by Occidental professor of diplomacy and world affairs Anthony Tirado Chase. Participants include key contributors to the handbook.
"The discussion will be based on a consensus that the Arab Spring uprisings, Turkey's Gezi Square protests and other movements expressed a long-repressed popular desire for change and that there is evidence of a continuing desire for democracy and respect for human rights," says Chase.
The workshop will include presentations of handbook chapters, connecting them to "moving forward" questions such as:
How is it that the Middle East uprisings were repressed?
Are there theories of a path forward out of the current morass?
Does there need to be more of a focus on the nexus of human rights and democratic change — are they interdependent in ways that have not been sufficiently discussed by theorists in those domains?
Is human rights discourse in the region resilient in the face of resurgent authoritarianism?
Participants will include Chase; Fateh Azzam, director of the Asfari Institute for Civil Society and Citizenship and senior policy fellow at the Issam Fares Institute for Public Policy and International Relations at the American University in Beirut; Huss Banai, assistant professor of international studies at the University of Indiana; Pardis Mahdavi, associate professor of anthropology at Pomona College; Khaled Mansour, director of the Arab Reform Institute; Amr Shalakany, associate professor of law at The American University in Cairo and Fellow at the Institute for Advanced Study at Princeton; and Mark LeVine, professor of modern Middle Eastern history at UC Irvine.