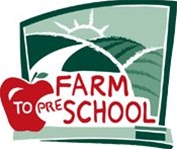 Kids, eat your fruits and veggies: That's the message The Kresge Foundation and Kaiser Permanente are helping Occidental College teach low-income preschoolers and their families.
Over the next two years, the two organizations will provide $620,000 to supplement their initial investment in Farm to Preschool, an initiative by Occidental's Urban & Environmental Policy Institute to improve early-childhood eating habits and bring farm-fresh food to childcare and preschool programs in Southern California and beyond.
The Farm to Preschool Program began in 2009 as a two-year pilot program for childcare and preschool programs in low-income areas of Los Angeles and San Diego. Goals included replacing unhealthy snacks, meals, and beverages with locally grown fruits and vegetables, and teaching preschoolers and their parents better nutrition through taste tests and cooking demonstrations, visits to local farms and farmers' markets, and bilingual presentations by doctors and nutrition experts.
The work done so far has already borne fruit, said program manager Zoe Phillips.
"We've heard so many stories of preschool kids now asking their parents to buy healthier foods, like broccoli and spinach," she said. "This is exciting progress made possible by our funders' support."
The new grants will build on that success. Phillips said the program will expand in California, Hawaii, Arizona, and New Mexico, and subsequently nationwide. The Farm to Preschool program will also increase its target audience by adding family homecare providers and Native American children.
In addition, the program will train parents to advocate for healthier school food, hold more family nutrition workshops, and evaluate the type and quantity of fruits and vegetables the children and their families eat. The Farm to Preschool program will also realign its curriculum to include physical education and to meet the education content standards of California, Hawaii, Head Start, and the National Association for the Education of Young Children.
The need to educate preschoolers and their families about the benefits of eating healthy foods and exercise is acute. Childhood obesity continues at an epidemic level nationwide, and more children are becoming overweight and consequently at risk for diabetes and other health issues. And research shows that many of those children will remain overweight or obese throughout adulthood.
"The preschool years are when children develop their taste preferences," said Phillips. "We need to reach them now because they are more likely at a young age to adopt life-long healthy habits."
The Farm to Preschool program is the latest in a line of UEPI projects to promote and increase access to fresh, local and healthy food for low-income infants and children and their families in underserved central, south and southeastern Los Angeles.
Past healthy-food projects include a Farm-to-WIC program to improve access to fresh healthy produce for low-income mothers and children who participate in the federally funded Women, Infants, and Children Supplemental Nutrition Program. UEPI was also instrumental in launching the national Farm to School program, which is now in all 50 states.