Submitted by kwall_admin on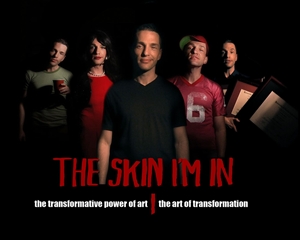 Three Occidental College faculty artists will premiere their documentary films and music in Los Angeles, Arizona and Toronto this weekend.
The Skin I'm In, a film autobiography by Broderick Fox, an associate professor in the media arts and culture program, uses Fox's 2005 near-death experience as a catalyst for a journey of self-discovery that culminates in the creation of a full back tattoo. View the film's trailer here.
The documentary will make its North American premiere at the Arizona International Film Festival [www.filmfestivalarizona.com], which runs through April 29. The film will be shown at The Screening Room in downtown Tucson on Friday, April 27. The Skin I'm In, which is a finalist for the festival's Reel Frontier Award, will also have a free preview screening in Los Angeles tonight at 7 p.m. at the Ray Stark Family Theater at USC's School of Cinematic Arts. For more information and to RSVP, go here.
"It is my hope that this film will impact others who have their own internal battles-be they around issues of sexuality, past trauma, creative frustration, addiction, or cultural ostracism," said Fox. "I hope to demonstrate that there is life, purpose, art, even momentary states of grace, beyond these cultural and private wars."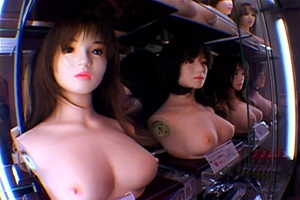 The age-old fantasy of creating the perfect artificial woman drives a thriving industry. Silicone sex dolls and humanoid robots are big business all over the world, and Allison de Fren, assistant professor of media arts and culture, deconstructs their appeal in her feature documentary, The Mechanical Bride. See the trailer here.
The film will have its world premiere on April 29 at Toronto's Hot Docs International Film Festival, North America's largest documentary film festival. 
The film will have its UK premiere on May 5 at the British Film Institute as part of Sci-Fi London: International Film Festival of Science Fiction and Fantastic Film.
Wired magazine calls de Fren's film "a moving, wierdly human exploration of artificial companionship. It's also an academic dissection of the male gaze and pop culture's sexbots, from Metropolis and Battlestar Galactica to actual robotic love objects."
Closer to home, Oxy's Bruno Louchouarn composed the score for Café Vida, a community-centered play that will run April 26-May 4 at the Los Angeles Theater Center. Produced by the Cornerstone Theater Company, Café Vida is about two young women, Chabela and Luz, rival homegirls ready to leave the gang life and begin a new one at Café Vida, the only place that gives young women a second chance to start a life free of violence. The play is produced in collaboration with Homeboy Industries, a Los Angeles-based non-profit jobs program for former gang members, and Homegirl Café, one of the program's initiatives. Café Vida is based on the real stories of these members, some of whom are featured in the play.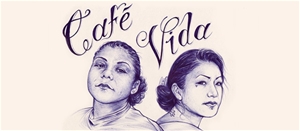 Louchouarn's score blends hip-hop with traditional Mexican vihuela and jarana guitars, "relating the emotional tension between family roots in Mexico and life in LA," said Louchouarn.
"The transformative aspect of work is represented through choreography," he added. "The Mexican guitar instrumentation is also used in the highly stylized arrangements of American 'oldies' tunes sung by Chabela.