Submitted by kwall_admin on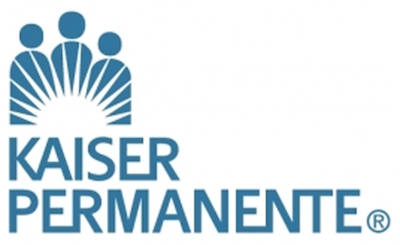 A $210,000 grant from the Kaiser Foundation Hospitals Southern California Region will help grow Occidental College's new interdisciplinary public health minor through campus/community partnerships, community engagement opportunities and expanded course options. 
The two-year grant will increase public health internship opportunities for Occidental students who have continuously interned at Meet Each Need with Dignity (MEND) clinic, ChapCare and Foothill Unity Center since 2013.  At the same time, Oxy will continue its partnership with Esperanza Community Housing Corporation's Health Programs to facilitate joint internships for Oxy students and Esperanza-trained community health workers or promotores.
"We are pleased to award Occidental with a $210,000 grant for its commitment to building healthy communities," said Benjamin Chu, M.D., president of Kaiser Permanente Southern California. "Health is impacted by the environments in which people live, work and play, so there's a need to look beyond the established medical model to improve community health. Occidental's Urban & Environmental Policy Institute, through its Community Health Engagement program, can provide much-needed support to community clinics and link their patients with resources they need to improve their overall health."
"One of the biggest lessons I learned through the practicum is that critical factors influencing community health, such as education, income level, and environmental safety, are often unseen and unrecognized," said Miri Jane Ha '15, a diplomacy & world affairs major who interned at the MEND Clinic with a promotora. "Yet without addressing these issues one cannot advance or improve the health of the public. The class taught us various skills which we applied in the field and allowed us to see first-hand how public health looks like in action."
"Occidental has been inherent in the success of our Diabetes Health Education Program by being the point of one-on-one contact for the patient," said Victor Estrada, MEND Clinic Manager.  "The promotores and Oxy public health Interns have empowered diabetes patients with reaffirming diabetes health education concepts, creating goals, and more importantly, the ability to voice the challenges of a patient living in poverty and with diabetes."
With the ongoing implementation of the Affordable Care Act more safety-net clinics and community health organizations will experience an increase in their patient population, many of whom will have non-medical needs such as access to healthy food, access to transportation, affordable housing, employment training and more. The critical thinking and problem-solving skills developed through a liberal arts education allows Occidental students to play a role in filling these gaps and reducing health disparities.
"The ability of our public health interns to quickly adapt to the culture of the partner organization, grasp the complex issues faced by community members, and be an active part of the partnership to develop culturally appropriate solutions helps us to stand out even if we are an undergraduate program in a county which is home to world-class graduate public health programs," said Heng L. Foong of UEPI, who developed the practicum and oversees the community health engagement program.  She also advises the college's public health club and oversees the public health minor.
Launched in 2014-2015, the public health minor encourages students to develop and apply knowledge from multiple disciplines to the promotion and protection of the public health, giving due consideration to principles of human rights and diverse cultural perspectives. Current course offerings include introduction to public health, global health, epidemiology, biostatistics as well as others on environmental health, human rights and health ethics.
The grant will also support the development of new courses or course segments to expand offerings to students, many who have asked for classes on health policy, social epidemiology and expanded offerings on environmental health.
The public health minor is jointly administered by the departments of biology, kinesiology and urban & environmental policy (UEP), drawing on courses from diplomacy & world affairs, history, mathematics, philosophy, psychology and sociology. This year the minor will be chaired by UEP and administered by UEPI's Community Health Engagement program.