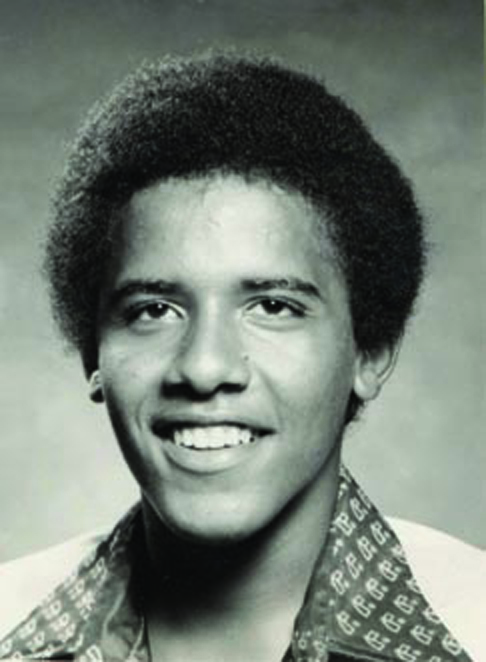 The legacy of human rights activist and former South African president Nelson Mandela extends all the way to Eagle Rock.
In remarks following the Dec. 5 announcement of the death of Mandela, President Barack Obama '83 recalled how the anti-apartheid leader inspired his own first foray into political action. When he was a sophomore at Occidental, the future president gave a speech at an anti-apartheid rally outside the A.G. Coons Administrative Center, an event he recalled as a turning point in his political consciousness. 
"I am one of the countless millions who drew inspiration from Nelson Mandela's life," Obama said. "My very first political action, the first thing I ever did that involved an issue or a policy or politics, was a protest against apartheid. I studied his words and his writings. The day he was released from prison gave me a sense of what human beings can do when they're guided by their hopes and not by their fears."
At the official memorial service for Mandela on Dec. 11, the president once again cited Mandela as an early inspiration. "Over 30 years ago, while still a student, I learned of Nelson Mandela and sthe struggles taking place in this beautiful land, and it stirred something in me. It woke me up to my responsibilities to others and to myself, and it set me on an improbable journey that finds me here today."
In his bestselling memoir Dreams From My Father, Obama wrote about the circumstances surrounding his first political speech, made on Feb. 18, 1981 as part of a movement to persuade the Occidental Board of Trustees to divest the College of its investments in South Africa.
Obama's speech was planned as a carefully rehearsed piece of street theater for a rally outside a trustees' meeting – two white students dressed in paramilitary uniforms dragged him off before he could finish to dramatize what often happened to South African activists.
"They started yanking me off the stage, and I was supposed to act like I was trying to break free, except a part of me wasn't acting, I really wanted to stay up there … I had so much left to say."