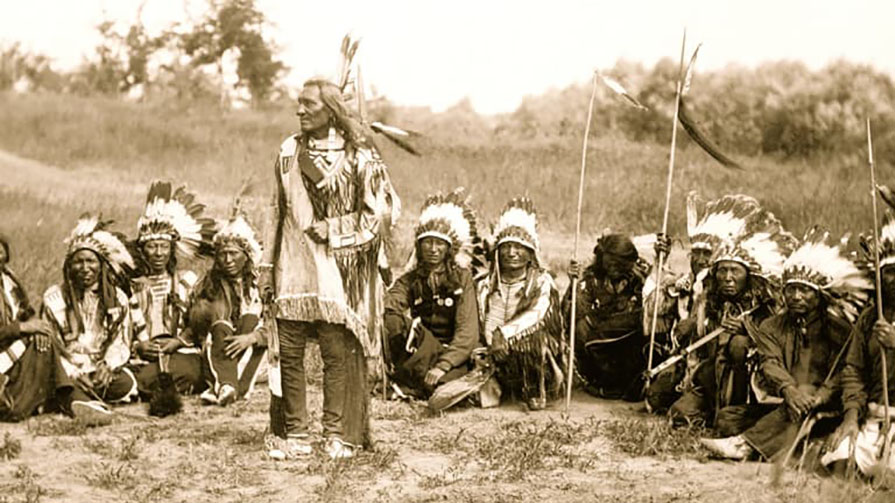 A new National Endowment for the Arts grant will fund research by two Occidental College professors to investigate how museums can more effectively address the way the public views visual representations of American Indians. 
The three-year grant to Nancy Marie Mithlo, associate professor of art history and visual arts, and Aleksandra Sherman, assistant professor of cognitive science, provides the researchers with an unusual opportunity to conduct interdisciplinary research, bridging the arts and sciences.
Previous research has shown that non-Indians have little understanding of American Indian history and have a distorted view of Indian culture that some admit is based on nothing more than stereotypes found in popular media.
In partnership with the Autry National Center of the American West, Sherman and Mithlo will use a mixture of sophisticated technologies and written responses from study participants to explore ways to improve educational programming in museums and the arts.
Occidental community members and Autry volunteers will view photographs of American Indians dating from the 1860s to the 1930s both in a controlled laboratory setting and in the naturalistic museum environment at the Autry.
Sherman and Mithlo will combine cognitive science techniques such as measuring eye movements and physiological responses with qualitative research to gauge how viewers react to images of American Indians.
The results of this study will help improve visual and cultural literacy among the general public as well as the accuracy of museum interpretation efforts nationally. "Our goal to is try and help museums gain a better understanding of how to present American Indian history and culture to the public," says Mithlo, who holds a joint appointment between Occidental and the Autry.