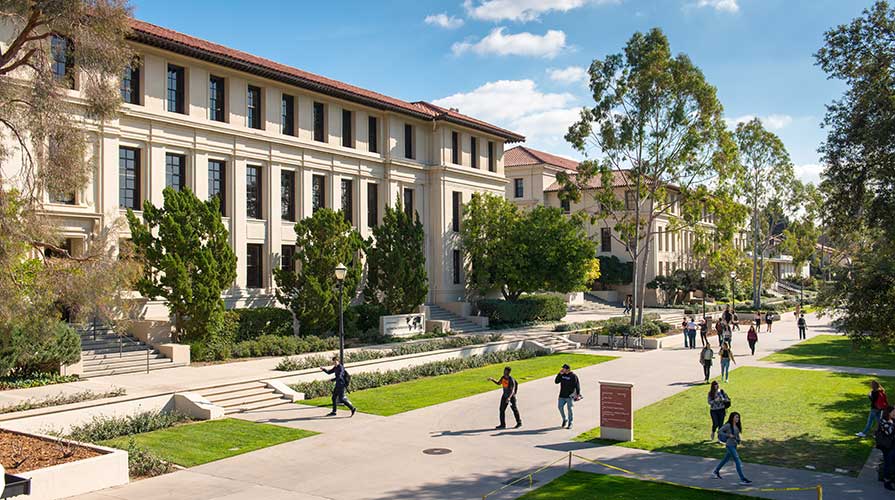 In the midst of the global pandemic, summer at Oxy looks very different than it has in the past. Yet research, teaching, learning, the arts and community partnerships still continue to move forward.
Here is a roundup of operations and programs for this summer:
The Summer Research Program will run June 8-August 1. Some 90 students will be working virtually with 62 faculty mentors. A virtual research conference is currently planned at the end of the program.
A virtual Multicultural Summer Institute (MSI) session will be held July 19-July 31 for a group of approximately 25 incoming first-year students. This year's multidisciplinary focus, "Race & Community Exposures: Environment, Health, Resilience, and Justice in the United States," draws on issues raised by the pandemic. In addition to the 2-unit summer remote learning course, MSI students will complete a 1-unit community dialogue in the fall and a 1-unit community-based project in the spring. 
Oxy Arts is releasing Community Studio @ Home video lessons every Thursday with an art project led by a local teaching artist. Every evening from 7-12 p.m., the Streetview Video Series showcases work by local artists on a loop  in the Black Box space you can see by walking or driving by the street-facing window on York Boulevard.
Occidental Children's Theater hopes to have three of its actors go online to read stories presented during past seasons, incorporating stills and video from those shows. The current plan is to release a "show" each day of the scheduled season, Thursday through Saturday, July 9-August 22.
Two options are currently under consideration for Upward Bound: a commuter summer or a virtual online program.
The 2020 InternLA Summer Internship Program was cancelled to protect the health and safety of participating students.
A small group of about 50 students who for a variety of reasons have been unable to return home will be living in Berkus Hall.
The College's contract with Glendale Adventist and Huntington Memorial hospitals to provide housing for front-line medical personnel will continue through the summer.
Dining Services will be providing food service in the Marketplace.
The Postal Operations Center will be open Monday-Friday, 10 a.m.-4 p.m. (closed weekends).
The Bookstore will be open on a Monday-Friday 10 a.m.-3 p.m. schedule. Staff is also fulfilling web orders for shipping or at-door pick up.
Alumni Weekend has been postponed; the current plan is to bring this year's reunion classes together in a shared event with next year's cohort of anniversary classes in June 2021.
Athletics summer camps have been cancelled.
All external summer conferences organized through the Conference Services office have been cancelled.
Barring the unexpected, all current construction projects—the Anderson Environmental Sciences Center, Sycamore Glen, Gilman Plaza Fountain and Choi Music Production Center—should be completed this summer.