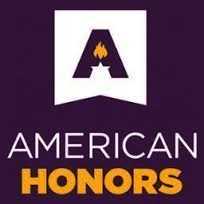 Occidental is one of a select group of colleges across the country that have formed an alliance aimed at producing high-achieving community college graduates and making it easier for them to transfer to four-year programs.
Created by for-profit firm Quad Learning, American Honors is a national network of high-quality community college programs and selective four-year colleges committed to enrolling their graduates. The highly selective program is less than two years old and on only five community college campuses so far.
The group plans to quadruple the number of students by next fall and grow to 50,000 students in 10 years by including international students from places such as Indonesia, Malaysia and Vietnam who are interested in an American education but can't afford to attend a high-cost, four-year school. The program is also a way for colleges to achieve more ethnically and economically diverse student populations.
However, Occidental and the 26 other four-year institutions that have signed on to support the program say they have been impressed by the participating students so far. The first group of 17 graduated last spring, with 80 percent of the students getting into their first-choice college. Occidental enrolled its first American Honors student in fall 2013. Some of the other participating colleges and universities include Amherst, UCLA, Smith, Middlebury, Auburn, Gonzaga and Brandeis.
"Occidental College has long valued the contributions that transfer students have made to our academic and residential community," says Maricela Limas Martinez, Occidental's associate dean of admission and coordinator of transfer admission. "In partnering with American Honors, we hope to be able to reach a diverse and talented group of students that would otherwise not be informed about the benefits of an Occidental education."
The American Honors coursework satisfies the rigorous general requirements of almost any major offered within a four-year bachelor's-degree track.  But American Honors plays no role in curriculum development or delivery, which are created by the host community colleges.  Instead, it provides structure and advising and administrative support.
The curriculum is delivered in classrooms and in online courses; academic and other advising is delivered both online and in person, and mandatory "transfer coaching" is done face-to-face. Students pay tuition that's 40 to 50 percent higher than the norm for their institutions, but still well below that of most four-year public institutions.
In its first year of operation, American Honors program community college graduates were accepted as transfer students beyond the American Honors network, including at Stanford, Cornell, Georgetown, Vanderbilt and Purdue.
In line with Occidental's own goals, "American Honors is dedicated to preparing talented students with the skills needed to develop into effective global citizens, pursue successful careers and become leaders in their communities" while maximizing the value of their educational investment, according to the program's website.