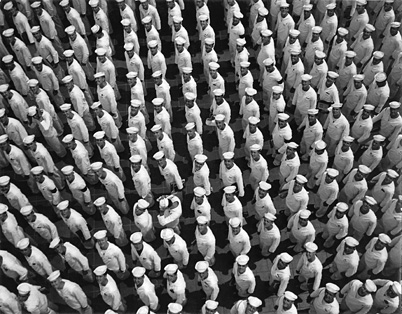 Each year on Memorial Day, the Occidental community pauses to remember the 65 Oxy alumni known to have died while serving their country in the armed forces. 
It is a roll call that includes one sitting trustee - August Rubel - and three graduates of the U.S. Navy's V-12 officer training program that operated on campus from 1943 to 1945.
As Remsen Bird, Occidental's president during World War II, observed, "May the memory of them and their deaths help us to see clearly and to continue to strive for peace and good will."
World War I
William Orr McConnell 1914, Distinguished Service Cross
Albert Simonds 1915
Carl Brandstetner 1917
Wilfred Carroll Byram 1917
Ralph Emerson Kellogg 1918
Theodore C. Koethen 1919
Raymond Welles Barton 1921
World War II
Donald A. Adair '42
James K. Amend '38
Perry E. Bangertner '45
Philip H. Bates '40
Frederic K. Boynton '43
Robert L. Browne '41, Silver Star
William D. Burnham '43
James P. Cason '45
Earl V. Fry V-12
William R. George V-12
Robert R. Hall '42
William H. Hall '45
T. Craig Harvey '45
Frederic W. Hinrichs III '37
George Hunter '39
Don L. Huston '42, Bronze Star
Harold E. Jones '30
Paul R. Krug '47
Allan H. Lawyer '22
Clifford F. Leetham '42
Fred R. Lindner '45
Robert S. McNeill '44
George E. McNulty '46
Edward T. Marik '45
Armine K. Mills '45
Birge A. Neumann '43
William H. Parmalee '46
Gerald M. Pickerel '43
Curtis H. Pollock, Jr. '45
John T. Rankin '43
Vernon L. Redmon '44
August Rubel (Trustee)
Leo Savoian '45
Robert M. Smyser '40
Albert L. Spehr '40
Kevork V. Tashjian '43
William Thompson '42
George K. Todd V-12
Douglas E. Webb '42
R. Lee Weltkamp '44
William M. Wrubelle '46
Lenzo D. Zachry '45
Korea
Arthur Lionel Dixon '50
Gordon Oliver Smith '49
Vietnam
H. Ronald Avila '56
Donald A. Brown '61
David Albert Dick '64
David W. Embertson '60
Steven Louis Hunt '67
Charles Fred Jesson '49
Robert A. Komoroff '47
Donavan L. Lyon '56
Stepehn C. Moreland '65
William J. Newton '45
Joel Warren Sampsell '66
Jon Spear '54
Missing in Action
Robert Donald Beutel '68
Wallace Luttrell Wiggins '65