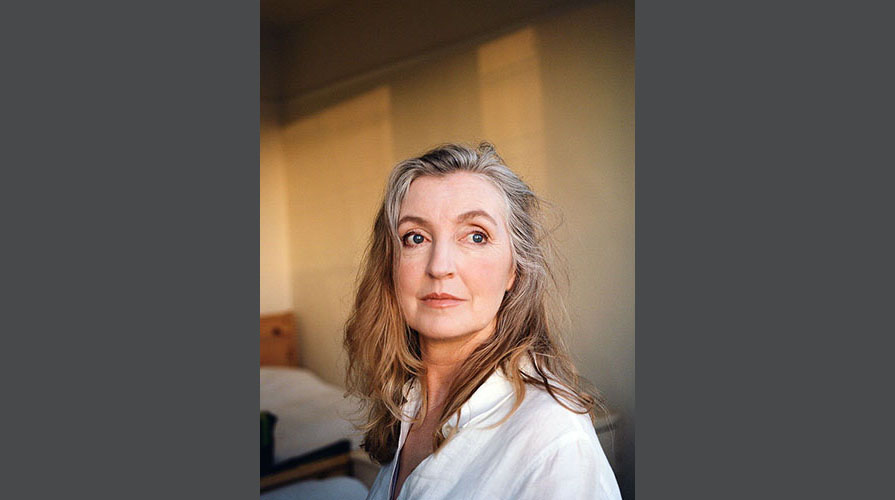 Writer, historian, and environmental and political activist Rebecca Solnit joins us Nov. 28, 2023 at 6:30 p.m., in conversation with acclaimed interviewer and cultural interlocutor Paul Holdengräber.
The Oxy Live! Speakers Series is presented by LAist, Southern California's #1 NPR station (89.3).
This is a FREE, public event. Tickets are free while available by advance registration.
ABOUT OUR GUEST SPEAKER
Solnit is the author of twenty-five books on feminism, environmental and urban history, popular power, social change and insurrection, wandering and walking, hope and catastrophe. She co-edited the 2023 climate anthology Not Too Late: Changing the Climate Story from Despair to Possibility. Her other books include Orwell's Roses; Recollections of My Nonexistence; Hope in the Dark; Men Explain Things to Me; A Paradise Built in Hell: The Extraordinary Communities that Arise in Disaster; and A Field Guide to Getting Lost. A product of the California public education system from kindergarten to graduate school, she writes regularly for the Guardian, serves on the board of the climate group Oil Change International, and in 2022 launched the climate project Not Too Late.
ABOUT OUR ACCLAIMED INTERVIEWER
Paul Holdengräber is an interviewer and curator. He was the Founding Executive Director of Onassis Los Angeles (OLA). Previously, and for 14 years, he was Founder and Director of The New York Public Library's LIVE from the NYPL cultural series where he interviewed and hosted over 600 events, holding conversations with everyone from Patti Smith to Zadie Smith, Ricky Jay to Jay-Z, Errol Morris to Jan Morris, Wes Anderson to Helen Mirren, Werner Herzog to Mike Tyson. Before his tenure at the Library, Holdengräber was the Founder and Director of "The Institute for Art & Cultures" at the Los Angeles County Museum of Art, and a Fellow at the Getty Research Institute in Los Angeles. He has a Ph.D. in Comparative Literature from Princeton University and has taught at Princeton University, Williams College, and Claremont Graduate University, among others. In 2003, the French Government named Holdengräber Chevalier des Arts et des Lettres, and then promoted him in 2012 to the rank of Commandeur des Arts et des Lettres. In 2010, the President of Austria awarded him the Austrian Cross of Honor for Science and Art.
ABOUT OXY LIVE!
Occidental College and OXY ARTS are pleased to present Oxy Live!, a FREE conversation series that showcases a diverse lineup of cultural luminaries at the forefront of their fields. Each thought-provoking event is hosted by acclaimed interviewer and cultural interlocutor, Paul Holdengräber. OXY ARTS is the college's community-based arts hub and curator of the series' speakers. Oxy Live! is made possible by a generous gift from Trustee and Alumna Lisa Coscino '85 and is a series of events open to the public at no cost, fostering a space for diverse communities to join in the conversation and explore ideas together.