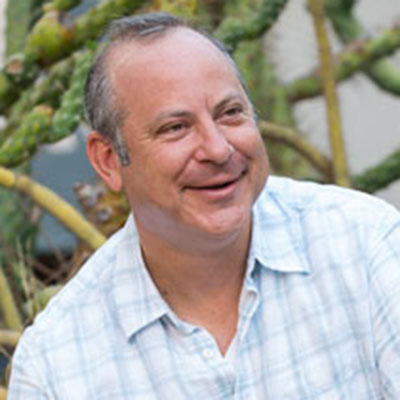 Vice President and Chief Operating Officer for Finance, Planning and Operations
himmelstein@oxy.edu
Office Hours: Tuesdays, 4-5 p.m.
AGC 1st floor, Suite 100
Amos develops financial strategies, financial planning and budget management functions to meet the College goals. He is responsible for the Business Office, Facilities Management, Hospitality Services and Human Resources.
A native New Yorker, Amos moved to Los Angeles in 2009 when he was appointed associate vice president for institutional planning. President Jonathan Veitch appointed Himmelstein because of his past experience creating successful strategic planning efforts at The New School in New York City. At The New School, Himmelstein acted as the associate dean for planning and administration, under President Veitch.
Once at Occidental, he was charged with working with the various vice presidents, the Faculty Council, and committee and department chairs in order to provide them with timely information needed for important decisions and to coordinate those decisions in accordance with broader institutional objectives.
Himmelstein has also taken on more specific planning needs related to early retirement, faculty housing, academic policy, Website redesign, academic support services, the library, and the usage of space on campus. He has created a format, through the creation of task force groups, to conceptualize and implement these issues with the input and support of a variety of constituencies, especially the Faculty Council and department chairs.
A graduate of Baruch College in New York City, Himmelstein earned his MBA in business and management. Himmelstein is a member of the National Association of College and University Business Officers (NACUBO) and the Society for College and University Planning (SCUP).