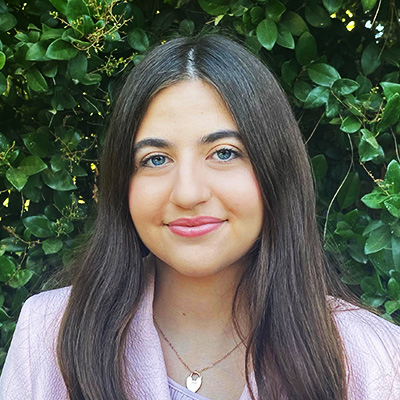 Senior Fellow
Avani Johnson is a Politics major and Gender, Women, and Sexuality Studies minor from La Canada, California. As a lifelong Angeleno, she has a deep appreciation for the depths of knowledge that can be explored by engaging with local communities and taking advantage of all the city's resources. Through her studies, Avani has gained a deep understanding of the importance of deconstructing what you know, critically analyzing history, and putting it in conversation with the promise of the future to reimagine foundational pillars of society with an intersectional approach. The summer after her sophomore year, Avani served as an intern in the Office of Representative Adam Schiff, working to connect constituents with their federal resources. This past summer, Avani worked as a press intern for Senator Kamala Harris, in what was a thoroughly engaging learning experience about the power of communication to help those in need. Through her work, Avani strives to amplify the voices of the ignored, emphasize the interconnectedness between us all, and interrogate new avenues of change to create a kinder, more equitable world. On campus, Avani works as research assistant within the Politics department, has been involved in designing new ways to implement restorative practices throughout Oxy's community, and is a member of various clubs, including Planned Parenthood. In her free time, she enjoys seeking out various cuisines with friends, watching the most recent true-crime documentaries, and adding to her arsenal of pop-culture knowledge by scouring IMDB and scrolling through Twitter at an incessant speed.
Favorite Class
Restorative Justice
Favorite Place on Campus
Academic Quad benches
Favorite Place in L.A.
Mt. Fiji at sunset
Advice for High School Seniors
You are the one who will be experiencing the next four years…make the decisions that you feel most comfortable with and most confident in, not the ones others want you to make.
Contact Me: ajohnson3@oxy.edu