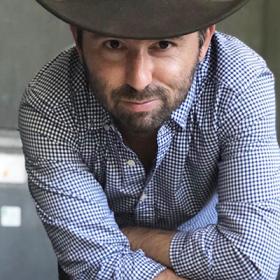 Associate Professor, Biology; Director, FJF Genomics Center
Dr. McCormack uses museum specimens and genomes to study the evolutionary history of birds, focusing especially on how both ancient landscape changes and more recent human-caused environmental changes affect birds' distributions, appearance, and DNA.
Dr. McCormack publishes in peer-reviewed journals like Evolution, Systematic Biology, The Auk, and Biological Journal of the Linnean Society. As Director of the Moore Laboratory of Zoology and Curator of its bird collection, he is a champion of museum collections and their scientific potential for understanding and ameliorating the biodiversity crisis. He penned an op-ed in the L.A. Times on threats to public museums and serves on the board of the National Science Collections Alliance.
His prior work co-developing new genomic markers for phylogenetics, called ultraconserved elements or UCEs, helped pave the way for using new DNA sequencing technologies in the field of systematics.
Dr. McCormack currently holds a National Science Foundation CAREER grant focusing on using museum specimens in the Moore Laboratory to understand 100 years of human-caused environmental change to Mexico's landscape and bird communities.
He posts on Twitter about museums, birds, and genomes.
Office Number
Moore Laboratory of Zoology 250A