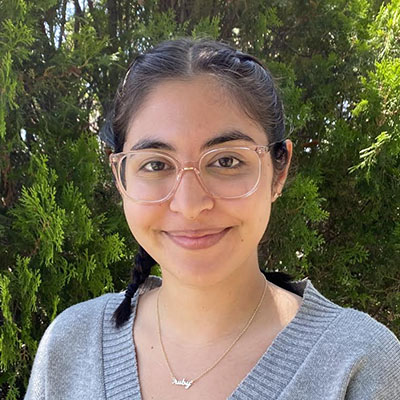 Senior Fellow
Ruby is a Mathematics major and an Urban and Environmental Policy minor from Los Angeles, California. She is interested in how mathematics and data analysis intersects with the social sciences and, more specifically, urban policy and urban planning. After Oxy, she hopes to either enroll in a Master's in Urban Planning program or do more research in the field of computational social science. Besides her work with admissions, Ruby has been involved in many organizations on campus. Most notably, Ruby is the president and founder of the Transfer Student Union, a student organization that works with various Oxy offices to create an intentional and student-centered transfer experience. She is also involved in Greek life at Oxy and has been an officer in Kappa Alpha Theta for two years. In her summer's at Oxy, she has participated in both the HCC's InternLA program as well as the URC's Summer Research Program. In InternLA, Ruby worked as a Development Intern at Brave New Films, a non-profit that makes social media videos and short films about social justice issues. In her summer research, Ruby explored if affordable housing residents in California have equal access to quality schooling using social science data. In her free time, she loves hiking, hanging out on the quad with friends, and exploring the many Los Angeles neighborhoods.
Favorite Class
History of Urban Design
Favorite Place on Campus
Branca Family Patio
Favorite Place in L.A.
Eaton Canyon
Advice for High School Seniors
Trust your gut! You will know when a college feels right for you. Don't let prestige or how it looks on paper to sway your decision.
Contact Me: rferehawk@oxy.edu