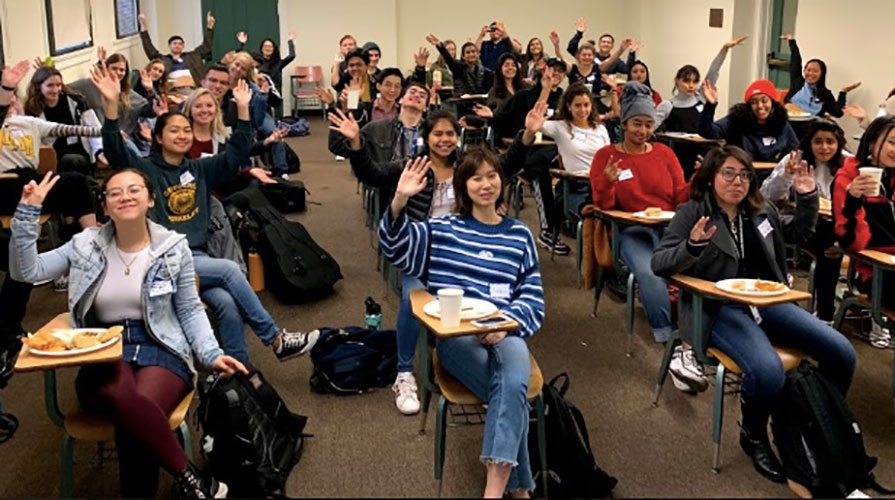 NPP Programming is made possible through partnerships with schools and community agencies throughout the Los Angeles area. Our long-standing partnership with GEAR UP 4 LA (Gaining Early Awareness and Readiness for Undergraduate Programs), enables us to provide opportunities for students to burst the "Oxy Bubble" and explore potential careers in education and counseling. Many GEAR UP 4 LA students are students of color who face challenges including transience, living below the poverty line, single-parent households, and being the first in their family to attend college. Through our programming, Oxy students are able to share their journey to getting into college, providing tutoring services, and share personal anecdotes and advice to prospective college-bound youth.
Do you have an idea for a program to increase a college-going culture for K-8 students?
Are you interested in working with or volunteering with NPP and GEAR UP 4 LA? Email us at npp@oxy.edu for current or upcoming opportunities!