Urban & Environmental Policy
2018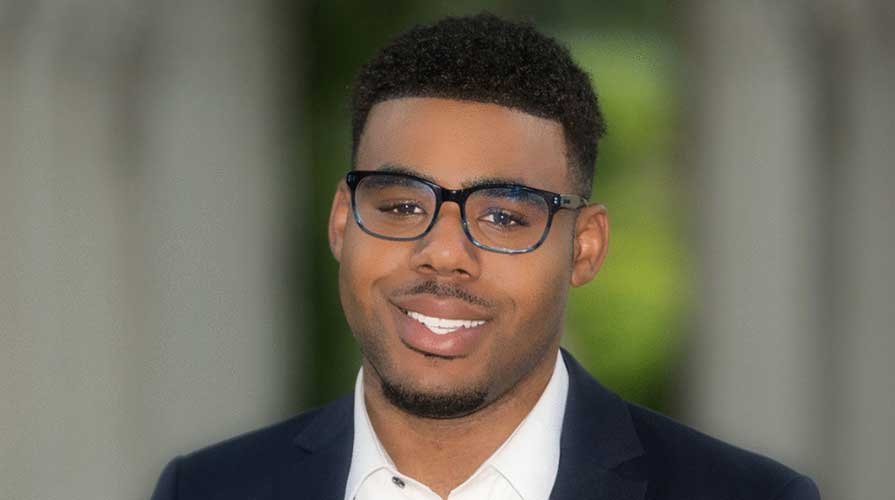 Jarron Williams was living on St. Claude Avenue in New Orleans' Lower Ninth Ward when Hurricane Katrina hit. He was nine years old.
He recalls standing on top of his roof with his mother and siblings, watching bodies float past. He remembers feeling scared, helpless, traumatized. "I remember everything about it," he said.
His family was eventually evacuated to a shelter, and following the ordeal they moved to a different part of Louisiana. But the experience has stuck with him, emotionally and otherwise. It even informed the economics and urban and environmental policy double major's senior thesis.
"My thesis was on disaster management plans, and my case study was Hurricane Katrina," he said. Among other subjects, his research delved into gender issues, illuminating the fact that 77 percent of women in New Orleans were at-will employees in 2005. This meant that they ran the risk of being fired from their jobs had they evacuated the city before the official state of emergency was declared.
People were afraid to leave, Williams said, knowing that there was a loophole that could get them fired. Of course they couldn't have imagined the extent of what came to pass.
The experience of Hurricane Katrina, along with his senior thesis project, answered many questions for Williams about why he is so committed to his community, and why service has always been his calling. "I saw people in my community not get the help that they needed. For me as a child to see that, I just knew I never wanted to feel that hopeless or for other people to feel the feeling that I had."
Williams appreciates the ways he's grown as a person at Oxy. "I've grown a lot from actually acknowledging issues pertaining to or associated with social justice," he said. "Oxy has changed me as a person, being that I'm now able to have these complex conversations. It's shown me that it's OK to have difficult conversations, it's OK to call myself out or educate others on these matters."
In addition to domestic and international research in Hong Kong for his majors, Williams worked at Oxy as a resident adviser, an Office of Student Life finance assistant and a high school tutor. He's also been heavily involved with student government through ASOC Senate, serving as chief of staff, vice president of academic affairs and vice president of finance.
He's aiming to attend Columbia Law School after taking a gap year to work in L.A. with nonprofit and community organizations. He wants to do more on-the-ground work with people from low-income and homeless communities.
As for Oxy, he said he wouldn't trade his four years here for the world. "If I were to go back and tell the 13-year-old version of myself—and I say 13 because that was sort of a huge moment in my life where there were a lot of personal issues that I had to deal with—the places that I've gone, the things that I've done, the people I've met, that I wrote a 70-page senior thesis … he wouldn't believe it."
Jarron Williams received a Dean's Award for Community at the 2018 Student Leadership Awards ceremony. Each year, the Dean of Students recognizes seniors who embody Oxy's four pillars of Equity, Excellence, Service and Community.