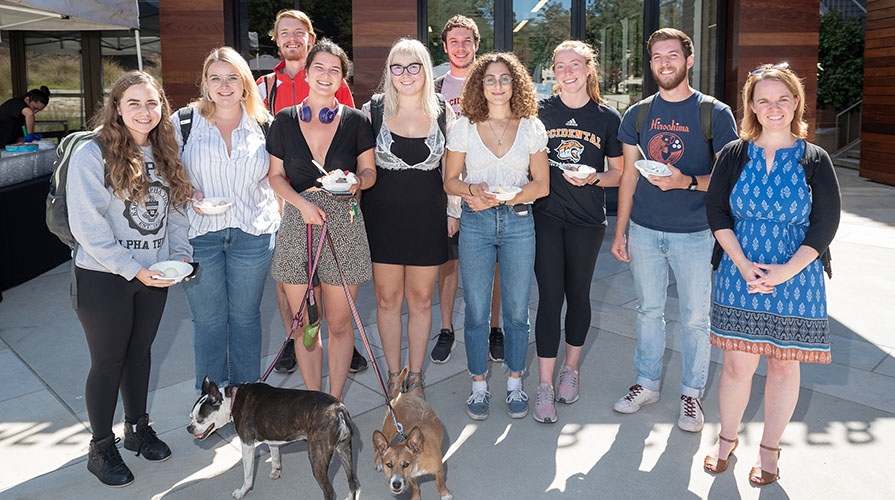 Make an impact on the world. Help your community. Develop your professional skills. Conduct important research. Attend graduate school. Develop your leadership capacities. Immerse yourself in another culture. Teach others. Grow academically.  
The National and International Fellowships Office connects current Oxy students and alumni to non-Oxy sources of funding that support a range of activities suitable for a wide variety of majors, personal goals and professional interests. It provides guidance to those pursuing merit-based awards and promotes the College's proud tradition of extended, in-depth scholarship.
The office offers full support to students and alumni throughout the entire application process. The director makes individualized advising appointments, provides application feedback, conducts application workshops and information sessions, and provides comprehensive interview preparation.  
Foundations and governments fund a wide range of domestic and international activities including: 
Leadership training
Public service experience
Independent applied projects
Academic experiences
Study abroad
Research
Professional development
Graduate school
Language learning
Teaching 
It is never too early to set up an appointment to discuss these enriching, valuable opportunities.  You may be eligible for a fellowship from your very first semester at Oxy until several years after you graduate.