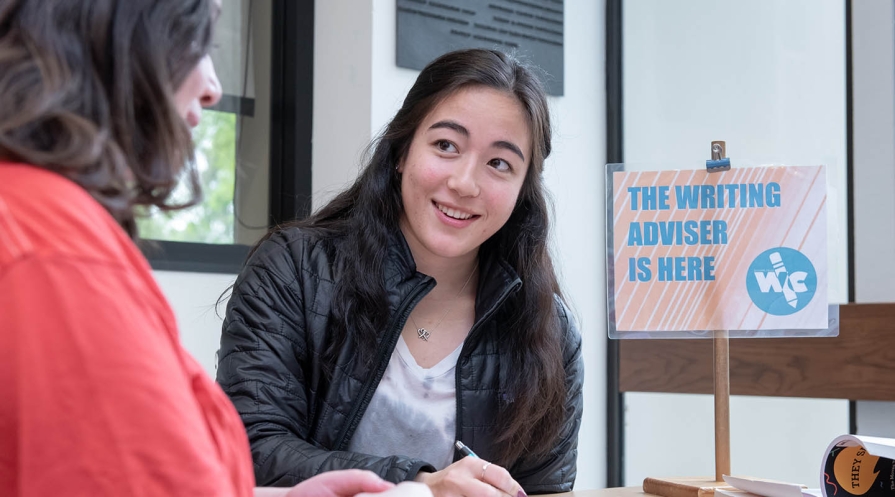 The Writing Center offers students from all disciplines two types of support to work on their writing: peer-to-peer, drop-in consultations with knowledgeable Writing Advisers and appointments with Faculty Writing Specialists from the Writing and Rhetoric department.
The Writing Center is ONLINE for Spring 2020 - Our virtual Writing Center is open 3/23 – 5/06
To work with Faculty Writing Specialists: we offer scheduled appointment times. Students can upload a document and sign up for an online video meeting to discuss it OR can attach a document to request written feedback during an eTutoring appointment (the document must be attached before the appointment time).
To work with peer Writing Advisers: we will not offer scheduled appointment times or drop-in hours, but students can sign up for an eTutoring appointment "slot" and upload a document to receive written feedback within two days. Please note this two-day turnaround and plan accordingly.