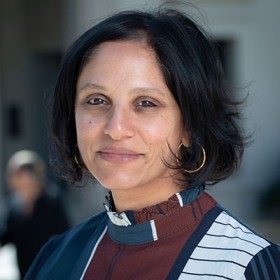 The Spring 2022 Biology Seminar Series concludes with a talk from Dr. Bhavna Shamasunder, "Community based research as a movement strategy to contend with systemic environmental racism." The seminar is on Tuesday, March 29th, at 12:00pm.
What can a ten year long successful struggle to curb oil drilling in Los Angeles and a study of chemical exposures from beauty products used by women of color tell us about the role of community-based research in environmental justice? This talk examines these case studies to consider how research operates on the ground in environmental justice social movements.
Please reach out to oasin@oxy.edu for Zoom details.