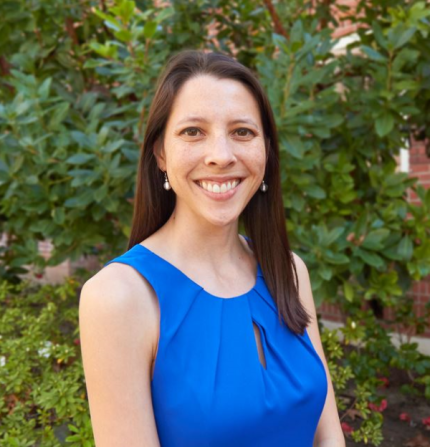 The Biology Department and the Students for Equity and Advocacy in STEM are hosting a seminar with Dr. Elisabeth Rutledge. The seminar is on Tuesday, April 6th, at 12:00pm PDT.
Elisabeth (Lisa) Rutledge is a Licensing Associate at USC Stevens Center for Innovation, which is the technology transfer office of the university. She is responsible for assessing inventions within the biomedical field, marketing and licensing to external companies, and facilitating patent prosecution. Prior to her time at the Stevens Center, she received her PhD in Development, Stem Cell, and Regenerative Medicine at USC. She investigated mammalian organ systems to understand novel regulators and pathways involved in progenitor populations and developmental processes. Before joining USC, she worked as a research associate at City of Hope in the Cytogenetics Department and earned a degree at Occidental College in Cell and Molecular Biology. 
Please reach out to oasin@oxy.edu for Zoom details.