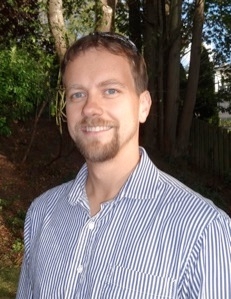 The Fall 2019 Biology Seminar Series continues with Stephen Smith's talk, "The Thought Process of a Cell: Modeling Information Flow Through Signal Transduction Networks."
STEPHEN SMITH '02
Seattle Children's Research Institute
The most basic function of a cell is to sense information about the extracellular environment and to execute appropriate cellular programs in response to discrete inputs. To perform these functions, cells use highly interconnected networks of interacting proteins. However, traditional textbook models of signal transduction are linear, typically depicting one protein in a 'cascade' affecting the next protein in a neat progression. These linear models and do not adequately represent the more complex features of a cell's protein interaction networks. The SEPS lab is exploring new ways to measure and model protein interaction networks, on a non-linear network scale. Inspired by programming logic, we are attempting to model how a cell decides to perform one action vs. another (an output) in response to different extracellular inputs.
Tuesday, September 24th
Bioscience 113
11:45 a.m.
Sponsored by Biology, Neuroscience, Psychology and the Remsen Bird Fund.