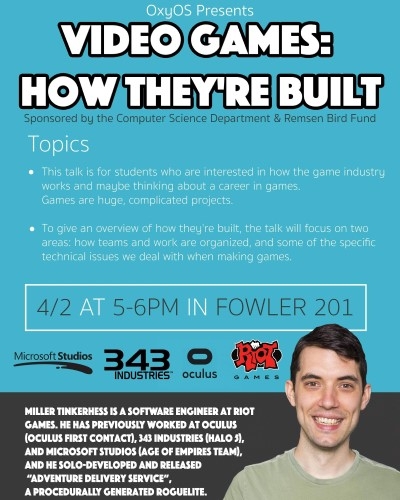 Join us for a talk with Miller Tinkerhess, a software engineer at Riot Games.
This talk is for students who are interested in how the game industry works and maybe thinking about a career in games. To give an overview of how games are built, the talk will focus on two areas:
How teams and work are organized
Some of the specific technical issues that arise when making games
About the Speaker
Miller Tinkerhess is a software engineer at Riot Games. He has previously worked at Oculus (Oculus First Contact), 343 Industries (Halo 5), and Microsoft Studios (Age of Empires team). He solo-developed and released Adventure Delivery Service, a procedurally generated roguelite.