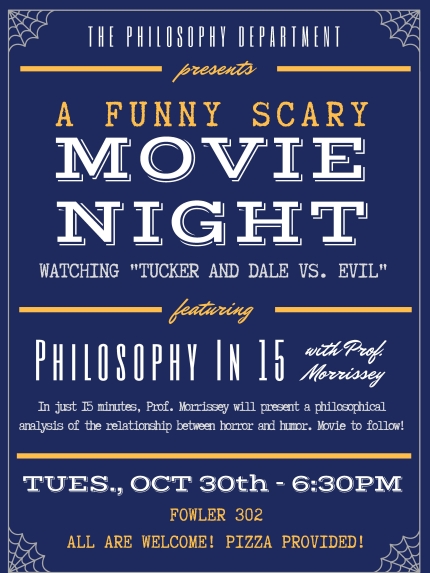 A funny scary Movie Night: "Tucker and Dale vs. Evil" 
Fowler 302
6:30pm
Free Pizza!
Join the Philosophy Department and CSP 11: Humor, Laughter, and a (Morally) Good Life for Funny/Scary Movie Night.
The night kicks off with Philosophy in 15 - in 15 minute or less, Professory Morrissey will present a philosophical analysis of the relationship between horror and humor. Movie to follow! 
Hope you can join us!