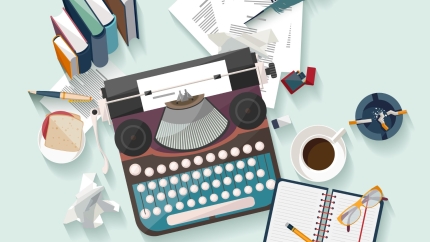 All the beginning-of-the-semester preparations beckon in August, and it's easy to lose track of your research goals as you start thinking about your students, your classes, your department, and your commitments to Occidental. But this August, pay yourself first by committing to 10 hours of research time. Pay yourself first, and win a prize!
This August, mix and max strategies to get to 10 hours:
Work independently and record your hours in a shared Excel log file.

Add hours by attending a "Write on Zoom" session with Oxy colleagues. In the spirit of paying yourself first, we'll meet on Mondays from 10 am - 12 pm on 8/9, 8/16, and 8/23. We'll do a quick round of introductions and set our goals for the session; then we'll turn off the video and work in virtual solidarity. There will be a check-in midway through and a wrap-up at the end. 
Sign up here by Thursday, August 5 to participate! Registered participants will receive access to the Excel log file and Zoom invites for the "Write on Zoom" sessions. As always, writing means any tasks related to moving your research forward, from coding data to prepping for an experiment.