Check out Occidental faculty members' scholarly accomplishments from 2020!
Articles, Essays, and Chapters
Books & Edited Volumes
Grants, Fellowships, & Residencies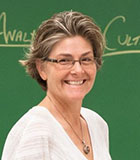 Symbiotic partnerships involving two or more species are widespread in nature and we can expect to find them in every type of environment, from rainforests, to urban landscapes, to the oceans. Prof. Shana Goffredi (Biology) has been awarded a $213,809 grant from the National Science Foundation to study the identity and role of symbiotic bacteria in numerous groups of blood-feeding marine invertebrates, from leeches to isopods. The proposed research--titled 'Marine Vampire microbiome Project (MVP): Blood-feeding marine invertebrates, and their bacterial accomplices'--combines a variety of molecular, imaging, and experimental approaches to examine whether internal bacteria positively influence the success of this unusual group of marine parasites. Integrated with this proposal are research opportunities for undergraduates, the expansion of a course that incorporates active exploration of symbioses, and an interactive exhibit at the Cabrillo Marine Aquarium.
Exhibits, Performances, Films, Scripts, and Compositions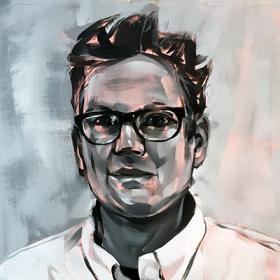 Art & Art History Prof. Linda Besemer's art is currently on disply in the queer abstraction exhibition at the Nerman Museum. This exhibit features the work of twenty artists who create abstract art to convey the complexities of sexuality and gender identity in the 21st century. Alternative identities, desires and communities are explored through the artists' manipulation of color, form, texture and materials. Many of these works defy the categories of painting or sculpture, while others camouflage reality in the guise of abstraction. Underlying the art is a fundamental and defiant commitment to pushing the limits of abstract art's capability. Queer abstraction invites all visitors to leave preconceived notions of the body, sex, gender and love behind and discover abstraction's queer possibilities.
Awards, Appointments, and other Accomplishments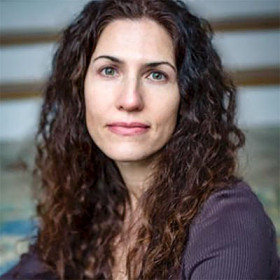 MAC Prof. Allison de Fren's scholarly video essay Mad Science/Mad Love and the Female Body in Pieces (2018), which examines a sub-genre of the Frankenstein film in which a mad doctor attempts to revive a disfigured/dead daughter/fiancée by stealing parts from female victims, was included in Sight&Sound's best video essays of 2019 list!