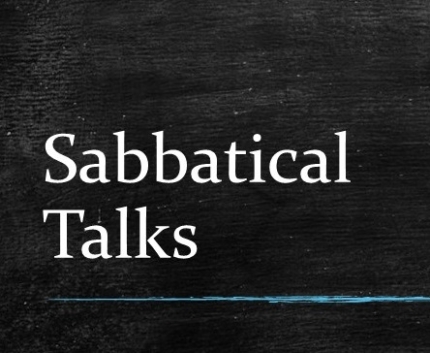 Join us to hear about colleagues' work while on sabbatical last year!
Tuesday, Oct 13, 11:45am-1:45pm
Zoom meeting link: https://occidental.zoom.us/j/96158715382 
Passcode: 045440
Grab your lunch and join us as faculty talk about the research they conducted while on Sabbatical last year! We will revel in their stimulating research projects and collectively commiserate that their sabbaticals were disrupted by the start of the pandemic. Come for the full event or drop in as your schedule allows.
Featuring:
Mijin Cha, Urban & Environmental Policy
Regina Freer, Politics
Andrew Jalil, Economics
David Kasunic, Music
Darren Larsen, Geology
Kelema Moses, Art & Art History
Chris Oze, Geology
Dan Pondella, Biology
Julie Prebel, American Studies
Movindri Reddy, Diplomacy & World Affairs
Alec Schramm, Physics
Ron Solorzano, Education
Dolores Trevizo, Sociology