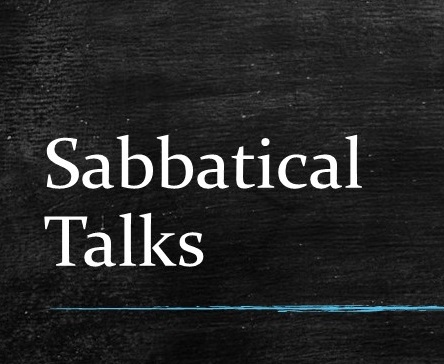 Join us to hear about colleagues' work while on sabbatical last semester!
Faculty will discuss the scholarly work they did while on leave last semester.
Featuring:
Lesley Chiou, Economics
Robert Ellis, Spanish
Brody Fox, Media Arts & Culture
John Lang, Sociology
Carmel Levitan, Cognitive Science
Krystale Littlejohn, Sociology
Margi Rusmore, Geology
Arthur Saint-Aubin, French
Joseph Schulz, Biology
Marla Stone, History
Lunch served.
Date: Friday, November 17, 2017
Time: 12:30-2:00pm
Location: Dumke Faculty Lounge, AGC