Mr. McKinnon is a Managing Partner of Ziff Brothers Investments ("ZBI").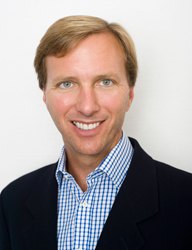 Based in New York City, ZBI is the primary investment vehicle of the Ziff family and related entities.  Prior to joining ZBI, Mr. McKinnon was an investment banking analyst with Merrill Lynch & Co and was a consultant with Bain & Company.
Outside of the office, Mr. McKinnon serves as a Trustee and the Chairman of the Investment Committee at the Brunswick School in Greenwich, Connecticut. He also serves as a Trustee of the Albuquerque Academy in his hometown of Albuquerque, New Mexico, and as a Trustee of the Santa Fe Institute. He is a Trustee Emeritus at
Occidental College and was formerly a board member of REACH Prep, an organization that provides academic assistance to underprivileged middle school students.  Other personal interests include tennis, chess and mystery novels.
Mr. McKinnon has also been a guest lecturer on investment topics at Columbia Business School, Dartmouth College's Amos Tuck School of Business, and the University of Virginia's McIntire School of Commerce and Darden School of Business.
Mr. McKinnon received an M.B.A. from Harvard Business School as a Baker Scholar, and graduated summa cum laude and Phi Beta Kappa from Occidental College with a B.A. in Public Policy.  He was also a finalist for both the Rhodes and Marshall scholarships.
Mr. McKinnon and his wife live in Connecticut with their two children, two dogs and two guinea pigs.