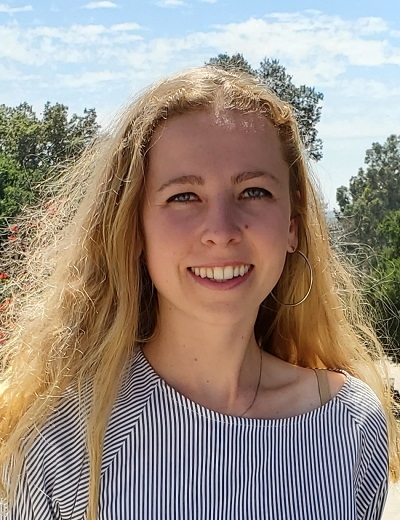 Chloe Wheeler '19 was awarded a Fulbright English Teaching Assistantship to teach in Spain.
Why did you choose to apply for this award?
After studying abroad in Salamanca, Spain, I wanted any excuse to return to Spain. As one does.
Briefly describe the work you will be doing on your fellowship.
I'll be teaching English to students in college and high-school in the region of Galicia, Spain. My community-involvement portion of the award will be designing and leading after school programming in the arts--working with students to create and present portfolios at the end of the term.
What are you most looking forward to during your time as a fellow?
I'm thrilled to be back in Spain, especially in Galicia, which has lots of Roman / Celtic influences and is a fascinating piece of the country's history.
How have your experiences at Oxy prepared you to apply for this award?
My Spanish degree and the Spanish department here at Oxy have been utterly essential in this preparation; so too has my time in the CSLC Department given me the teaching experience (as a Greek tutor) that qualified me to teach as a Fulbright Fellow! Also, my kinesiology class I took during my sophomore year, completely outside of my discipline as part of my lab-science core requirement, helped me build a connection with my on-campus faculty advisor (Professor Stuart Rugg) that to me was one of the most helpful parts of the application process. All of these things combined--close relationships with my primary recommenders as well as with my on-campus advisor--are unique to Oxy and are also why Fulbright liked my application!
What advice would you give future applicants about the application process?
What helped me most was contacting previous Fulbright awardees to see samples of their Personal Statements / Statement of Grant Purpose documents. The Oxy alumnae I talked to were more than happy to help and offer advice!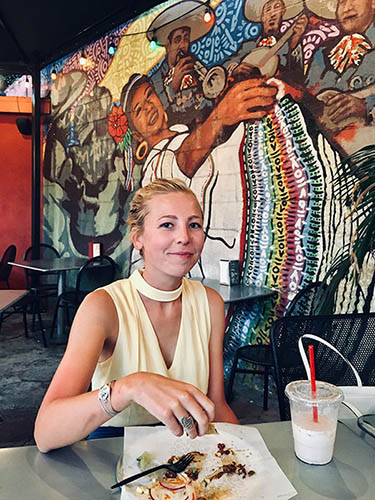 Read Chloe's profile on the Fulbright website about the Side Project she developed as part of the application for her ETA position in Galicia.
"I started a podcast with my students, called The Pintxos Podcast, the first of its kind where the goal is to help promote English learning in a fun and creatively technical way. Each episode is a bite-sized "tapa" about trilingualism and education."
You can listen to it on Spotify and Apple Podcasts.