Oxy Arts Speaker Series: Beatriz Cortez & Candice Lin in Conversation
Thursday, February 7, 2019
Oxy Arts Speaker Series: Beatriz Cortez & Candice Lin in Conversation
Oxy Arts Speaker Series brings multidisciplinary LA-based artists to Occidental College to engage our community in conversation about their art, their inspirations, and why they do what they do in Los Angeles today.
Info
Location: Choi Auditorium
Time: 7:00 PM - 8:30 PM
Price: Free and Open to the Public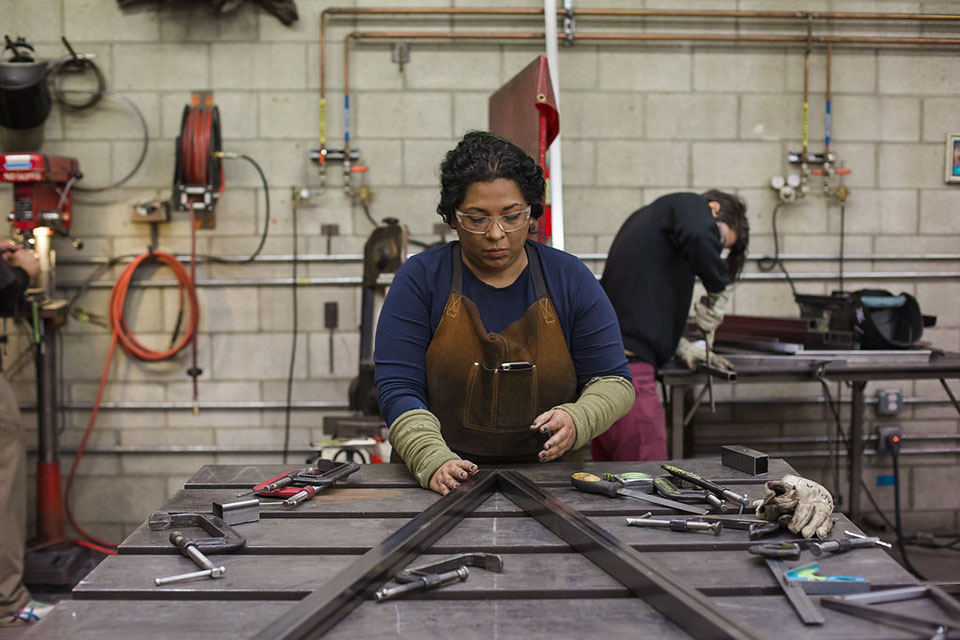 Beatriz Cortez is a Los Angeles-based artist and scholar. She was born in El Salvador and has lived in the United States since 1989. Her work explores simultaneity, life in different temporalities and different versions of modernity, memory and loss in the aftermath of war and the experience of migration, and in relation to imagining possible futures. She has exhibited her work nationally and internationally at the Whitney Museum of American Art in New York, the Hammer Museum and Commonwealth and Council in Los Angeles, Ballroom Marfa in Marfa, Texas, BANK Gallery in Shanghai, China, Museo de Arte y Diseño Contemporáneo in San José, Costa Rica, Museo MARTE in San Salvador, El Salvador, ET Quito in Quito, Ecuador, among others. She has received the 2018 Rema Hort Mann Foundation Fellowship for Emerging Artists, the 2017 Artist Community Engagement Grant, and the 2016 California Community Foundation Fellowship for Visual Artists. She holds an M.F.A. in art from the California Institute of the Arts and a Ph.D. in Latin American Literature from Arizona State University. She teaches in the Department of Central American Studies at California State University, Northridge.
Tzolk'in | On campus Nov 12 - March 25
Tzolk'in is a site specific sculpture by LA-based artist Beatriz Cortez originally commissioned for the Bowtie Project along the LA River. Inspired by an ancient 260-day agricultural calendar, Tzolk'in uses a hypocycloid motion to mark time through simultaneous movement that is both linear and cyclical. Tzolk'in will be on display at Occidental college at the base of the steps leading to the Arthur G. Coons Administration building. For more information on Beatriz Cortez, click here.
Candice Lin received her MFA in New Genres at the San Francisco Art Institute in 2004 and her double BA in Visual Arts and Art Semiotics at Brown University in 2001. Her work engages notions of gender, race and sexuality, drawing from post/de-colonialism, citizen science, anthropology, feminist and queer theory. Lin has exhibited widely including recent shows at HANGAR (Lisbon), Sculpture Center (NY), Galeria Fortes Vilaça (Sao Paulo), with recent residencies and fellowships at Centre les Récollets (2017), Headlands Center for the Arts (2016) and the CCF Emerging Artist Fellowship (2015). Her recent solo exhibitions were at Gasworks (London), Commonwealth & Council (Los Angeles) in 2016, and Betonsalon in 2017 with an upcoming exhibition at Portikus in 2018.
This event is free and open to the public.
Choi Auditorium, Occidental College
1600 Campus Rd.
Los Angeles, CA 90041
The Oxy Arts Speaker Series is made possible by the Arts and Urban Experience Initiative, which is generously funded by the Andrew W. Mellon Foundation.