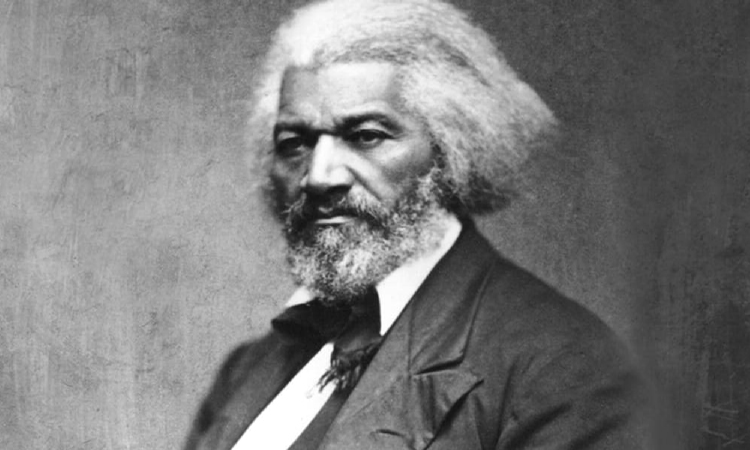 New books, music, and movies with an Oxy connection
The Historian's Narrative of Frederick Douglass: Reading Douglass's Autobiography as Social and Cultural History, by Robert Felgar '66 (Oxford University Press; $125). American abolitionist, author, and orator Frederick Douglass (1818-1895) dedicated his life to the pursuit of freedom and equality for not just African Americans, but for all people of all races. To celebrate the bicentenary of his birth, Felgar's annotated edition of Douglass' classic memoir shows how his insights on slavery, racism, and the pursuit of self-reliance are still highly relevant today in 21st-century America. Felgar is professor and head of the English department at Jacksonville State University in Jacksonville, Ala.
Protest Politics in the Marketplace: Consumer Activism in the Corporate Age, by Caroline Heldman (Cornell University Press; paperback, $27.95). Social media has revolutionized the use and effectiveness of consumer activism—but how did we get there? Heldman analyzes the democratic implications of boycotts, socially responsible investments, social media campaigns, and direct consumer actions, highlighting the ways in which such consumer activism serves as a countervailing force against corporate power in politics. Blending democratic theory with data, historical analysis, and coverage of consumer campaigns for civil rights, environmental conservation, animal rights, gender justice, LGBT rights, and other causes, Heldman considers activism in the marketplace dating back to the Boston Tea Party.
An associate professor of politics at Oxy, Heldman also is the coauthor (with Lori Cox Han) of Women, Power, and Politics: The Fight for Gender Equality in the United States (Oxford University Press; $39.95), a timely and engaging analysis of classic and contemporary gender-related issues, focusing on the role of women as active participants in government and the public policies that affect women in their daily lives.
Your Obsolete Brain: Life and Death in the Age of Superintelligent Machines, by Dennis Lee Foster '69 (Life Science Institute; $11.75). As superintelligent machines ascend, will they inherit human drives to compete, exploit, and dominate? Will people someday achieve immortality by uploading their minds into computers? Who will be the real master of future civilizations: humans or machines? Foster draws from recent breakthroughs and groundbreaking research to answer these and other questions. While dispelling many of the misconceptions about artificial intelligence, he also reveals how civilization will be impacted by ­autonomous weapons, planned obsolescence, stock market manipulation, the Internet of things, and current research aimed at uploading a human mind to a computer. Foster has written 18 nonfiction books, 30 textbooks, five novels, and a collection of poems. His artwork has been exhibited in museums and galleries nationwide, and his photography has appeared in numerous books and magazines. He lives in Kailua Kona, Hawai'i.
Stage Management, by Lawrence Stern and Jill (Johnson) Gold '83 (Taylor and Francis; $49.95). In assembling the authoritative resource for stage management—now in its 11th edition—Stern and Gold share their own expertise as well as practical ­advice from working stage managers of Broadway, off-Broadway, touring companies, regional, com­munity, and 99-seat Equity-waiver theaters. Updates include new information on Equity contracts, social media applications in stage management, and working with high school productions. A theater major at Oxy, Gold began stage-managing under the mentorship of professor Alan Freeman '66 M'67, and as a junior she wrote a letter to Stern that's been excerpted in his book ever since. She lives in Los Angeles.