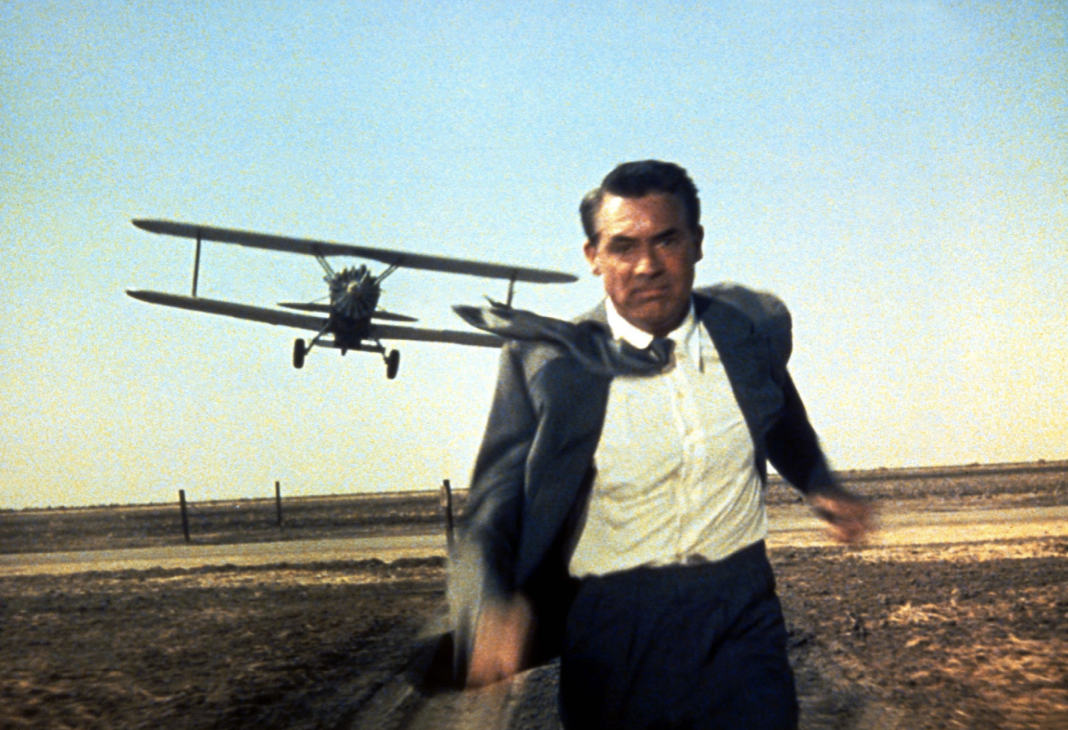 Ernest Lehman's screenplays for films such as North by Northwest helped define a generation of moviemaking. Biographer Jon Krampner '74 explores the life of this lauded yet elusive character
Ernest Lehman: The Sweet Smell of Success, by Jon Krampner '74 (Screen Classics). One of the most successful writers in Hollywood, Ernest Lehman (1915-2005) penned some of the most iconic and memorable scenes to ever grace the silver screen. His work on films such as North by Northwest, The King and I, Sabrina, West Side Story, and The Sound of Music helped define a generation of moviemaking.
But while his talent took center stage, the public knew little of Lehman himself, a native of Manhattan's Upper West Side and the Five Towns of Long Island devoted to his wife of 50 years. His relentless perfectionism, hypochondria, and all-night writing sessions fueled by tequila and grilled cheese sandwiches were some of the quirks that made Lehman a legend in the Hollywood community. In this extensive biography, Krampner lays bare the life of this lauded yet elusive character. Moving seamlessly from post-production meetings to sound stages and onto the locations of Lehman's greatest films, Krampner (
Creamy and Crunchy: An Informal History of Peanut Butter, the All-American Food
) brings to life the genius and singularity of the revered screenwriter's personality and the contributions he made to the world of cinema.
, by Kate S. Kurtin '06 and Mary Ellen McCormick Navigating Media's Influence Through Childhood and Adolescence: A Question and Answer Guide for Professionals (Routledge). Grounded in developmental theory, mass communication theory, and acumen gained from more than 20 years of combined clinical and teaching experience, this book—written for practicing pediatricians and therapists—is organized by developmental stage and matches specific questions related to media's effects with research-based recommendations and explanations. Kurtin is associate professor of communication studies at Cal State Los Angeles.
, by Elliot Tuttle '22 & Rachel Goldfinger '18 Lina's Song (available on most podcast platforms). In 1980s East Berlin, Lina, a trans femme performer, spends her days preparing for her sets at a local nightclub. During a drug-induced dream, she envisions an opulent club in West Berlin—and Lina believes it is her purpose to get there, even if it means crossing the Berlin Wall. "I wrote Lina's Song after moving to Los Angeles from Maine," says Tuttle, who wrote an early draft as a media arts and culture major in one of Assistant Professor Aleem Hossain's screenwriting classes. "I was inspired by the difference of queer livelihood and its subversive nature. I had a lot of thoughts about my newfound queer life and queer longing; this story was an exciting way to channel those ideas." He eventually got the script to executive producer Mark Duplass, who suggested doing Lina's Song as a fiction podcast, with trans actor Hari Nef attached to star. Fellow MAC alum Goldfinger produced the three-episode podcast, working with Tuttle on sound design and editing.
, by Philip Nash '85 Clare Boothe Luce: American Renaissance Woman (Routledge). Wife, mother, author, editor, playwright, political activist, war journalist, congresswoman, ambassador, pundit, and feminist—Clare Boothe Luce (1903-1987) did it all. Carefully placing Luce in a series of shifting historical contexts, this book offers readers an insight into midcentury American political, cultural, gender, and foreign relations history. Eleven primary sources follow the text, including excerpts from Luce's diary, letters, speeches, and published works. Together, the narrative and documents afford readers a look at Luce with all her complications: Glamorous intellectual, acid-tongued diplomat, and feminist conservative, she was a deeply flawed high-achiever who repeatedly challenged the entrenched sexism of her age to become a significant actor in the rise of the "American Century." Nash is associate professor of history at Penn State Shenango.
, by Robert Richter '50 Documentaries and Serendipity: America's Most Dangerous Producer—Surviving Twisted News, Power, Greed and Craziness (available on Amazon). Richter worked on more than 90 documentaries in his career, including primetime telecasts on ABC, CBS, NBC, PBS, and a host of other outlets. A 1988 episode of Nova produced by Richter and narrated by Walter Cronkite, "Who Shot President Kennedy?" is regarded by many critics as the definitive documentary on the assassination of JFK. Richter was nominated for two Academy Awards for best documentary (short subject) in 1983 and 1995, and his 2007 HBO documentary, White Light/Black Rain: The Destruction of Hiro­shima and Nagasaki, won an Emmy Award for nonfiction filmmaking. "Much of what I have done as a filmmaker and journalist is  … putting a human face on what I believe are vital issues often ignored by mainstream media," he writes in his memoir. "It is deeply satisfying to know that my work has been seen by millions of people and inspired some to take positive actions because of the truths I presented." Richter—who graduated from Reed College after attending Oxy—lives in New York City with his wife, Libby.
, by M.B. Zucker '18 The Eisenhower Chronicles (Historium Press). From leading the forces of liberal democracy against history's most evil tyrant to the presidency, Dwight D. Eisenhower fought for and kept the peace during the most dangerous era in history. The Eisenhower Chronicles dramatizes Ike's life, portraying his epic journey from unknown soldier to global hero in novel form. He is shown working with Franklin D. Roosevelt, Winston Churchill, and Dr. Martin Luther King Jr., and confronting challenges like D-Day, the Little Rock crisis, and Sputnik. Michael Zucker takes readers inside his mind, grounding the history in the man who made it. A history major at Oxy, he earned his J.D. at Case Western Reserve University School of Law. Zucker lives in Arlington, Va., with his wife.