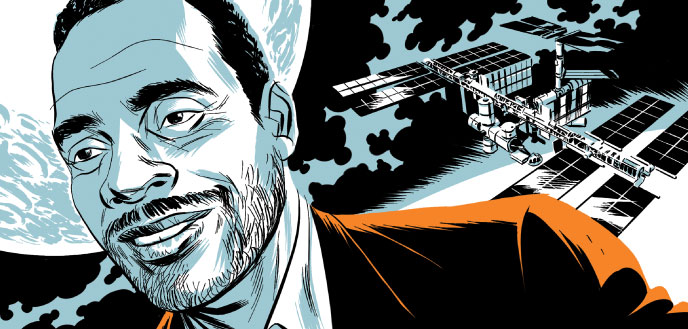 Facts and figures pertaining to all things Oxy
4,472,728
Patent number for the x-ray 
imaging spectrometer issued to George Alcorn '62 on Sept. 18, 1984. Alcorn, who was then working as a physicist and engineer at NASA Goddard Space Flight Center, was among 14 distinguished innovators inducted into the National Inventors Hall of Fame at a ceremony in May.
12
Rank (in a tie with Swarthmore) 
in a new Brookings Institution analysis of mid-career earnings of the typical graduate, suggesting that Oxy alumni get a greater economic boost from their degrees than their peers at most top-ranked liberal arts colleges.