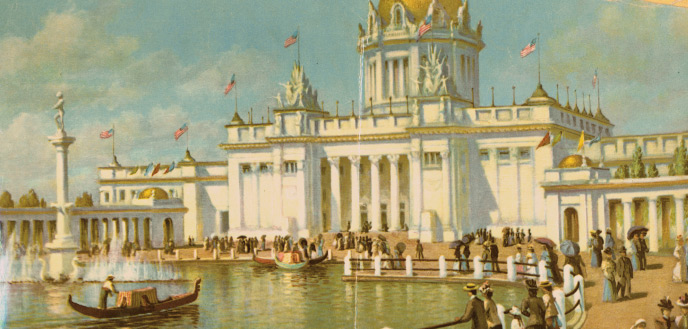 New books and music from Oxy alumni and faculty
by Erik B. Villard '90 (U.S. Army Center of Military History; available Combat Operations: Staying the Course, October 1967 to September 1968,here). In the third combat volume of the official history of the U.S. Army's role in the Vietnam War, ­Villard recounts the 12-month ­period when the Viet Cong and their North Vietnamese ­allies embarked on a new, more aggressive strategy that shook the foundations of South Vietnam and forced the United States to reevaluate its military calculations in Southeast Asia. In addition to being the Army's resident expert on the Vietnam War, Villard recently become the Center of Military History's digital military historian. He was an adviser to Ken Burns and Lynn Novick on their Vietnam War documentary and continues to serve as an adviser to Vietnam magazine, the Vietnam Center and Archive at Texas Tech University, the Vietnam Veterans Memorial Fund, and the New-York Historical Society.
edited by Nancy Dess, Jeanne Marecek, and Leslie Bell (Oxford University Press). For decades, the field of gender, sex, and sexualities has been a focal point of increasing interest, ignited by successive waves of dramatic social change. Chief among them: the re-emergence of feminist move­ments in the United States and Europe in the late 1960s; the sustained (and increasingly successful) bids for legal, social, and ­religious acceptance of non-­heterosexual sexualities in many parts of the world; and the burgeoning number of people whose experiences of gender and sexuality warrant deeper understanding and further progress toward a fuller realization of human potential and civil rights. In psychology, the intellectual project of understanding gender, sex, and sexualities encompasses a variety of subfields spanning neuroscience and developmental, cognitive, social, and cultural psychology, as well as critical theory. Gender, Sex, and Sexualities: Psychological Perspectives,Gender, Sex, and Sexualities offers both students and scholars the tools they need to consider and approach such questions as: How do children come to embrace (or repudiate) gendered activities and identities; how do people experience intimacy, desire, and sexual arousal; and what strategies can psychologists use to de-center their own points of view and effectively contribute to a decolonial psychology? Professor of psychology Nancy Dess has taught at Oxy since 1986.
edited by Wendy Jean Katz '88 (Uni­versity of Nebraska Press). Held from June 1 to November 1, 1898, the Trans-Mississippi and International Exposition celebrated the arrival of Omaha, Neb., as a center of industry west of the Mississippi River and a progressive metropolis ­following the Panic of 1893. Coinciding with the Spanish-American War, it also promoted the United States' new imperial power. Contributors to this volume consider how material and visual culture like maps, guidebooks, photographs, ­ceramics, housing exhibitions, stamps, and other exposition artifacts expressed assumptions about the United States' ascendance onto a world stage. Katz majored in history at Oxy and is an associate professor of art history at the University of Nebraska-Lincoln. The Trans-Mississippi and International Expositions of 1898-1899: Art, Anthropology, and Popular Culture at the Fin de Siècle,
by Terry Kitchen '81 (Urban Campfire Records). Called "one of New England's best songwriters" by The Quiet Places, The Boston Globe, Kitchen uses his 10th solo effort to unplug, shut out the noise, and explore the grace and contradictions of the human heart. From deceptively simple bluegrass ("Enjoy It While It Lasts") and Seegeresque folk ("Seeds") to stark midnight blues ("Jericho"), The Quiet Places highlights Kitchen's fluid guitar and intimate voice with just enough color—upright bass, Dobro, brushes—to set the mood. Rebecca Lynch '81, his singing partner at Oxy, appears on three cuts.