Assistant professor Aleem Hossain realized a dream when his first feature film was released theatrically in February—just before cinemas suddenly closed
"I'm not a very earnest filmmaker," Aleem Hossain admits. "I was never going to say, 'Let's tell the story of visa quotas.'" But the beauty of science fiction is that it allows filmmakers to explore social issues in the trappings of a genre film. And by setting his debut feature, After We Leave, in a near-future America, "It also allowed me to sit and meditate on the question of 'Where is our country going?'" Hossain says.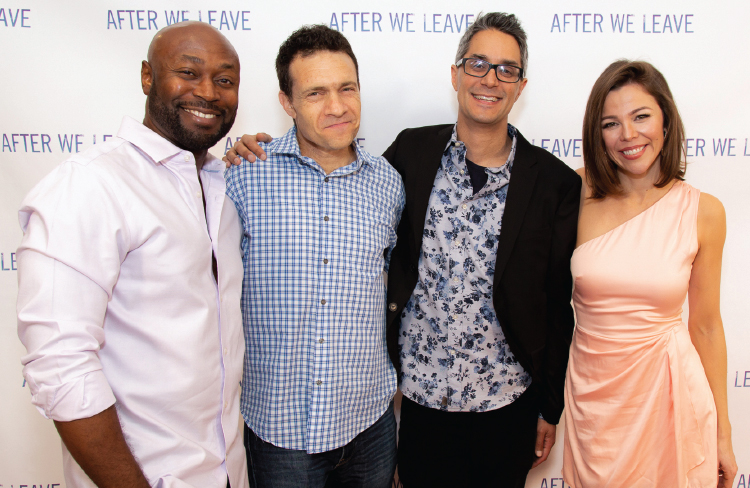 Long before he joined the Oxy faculty in 2018 as assistant professor of media production and digital storytelling, Hossain completed principal photography for After We Leave. And in May 2019, after 22 consecutive rejections from festivals around the world, his feature premiered at the Sci-Fi London film festival, where it was awarded Best Film. Further defying the odds of indie film these days, he managed to not just find streaming distribution for his movie (on Amazon and iTunes) but also a limited theatrical release in Los Angeles in February—less than a month before the pandemic brought the exhibition business to a standstill.
With an economy of words and a budget of $30,000, Hossain quickly draws viewers into the story of a man searching for his estranged wife in the hopes of emigrating off a dying Earth together. He wrote the script during the first term of the Obama presidency. "When I feel a little more dystopian in our current life, I have a desire to write more utopian stuff," he says, "and I was feeling more optimistic in some ways when I wrote this film."
The central idea of immigration and visa quotas is very personal to Hossain, whose dad emigrated to America from Bangladesh in 1970. "He's a Muslim, South Asian guy," Hossain says. "Then he met my mom, who was a white girl who grew up in a Catholic, Spanish-Italian family."
Aleem and his younger brother, Blaise, grew up in a small Connecticut town. "Over the next couple of decades, I watched my relatives back in Bangladesh—which is one of the poorest countries on Earth—try to come to America," he says. He saw how the process could "warp" a person's behavior, and those memories informed the writing of his film.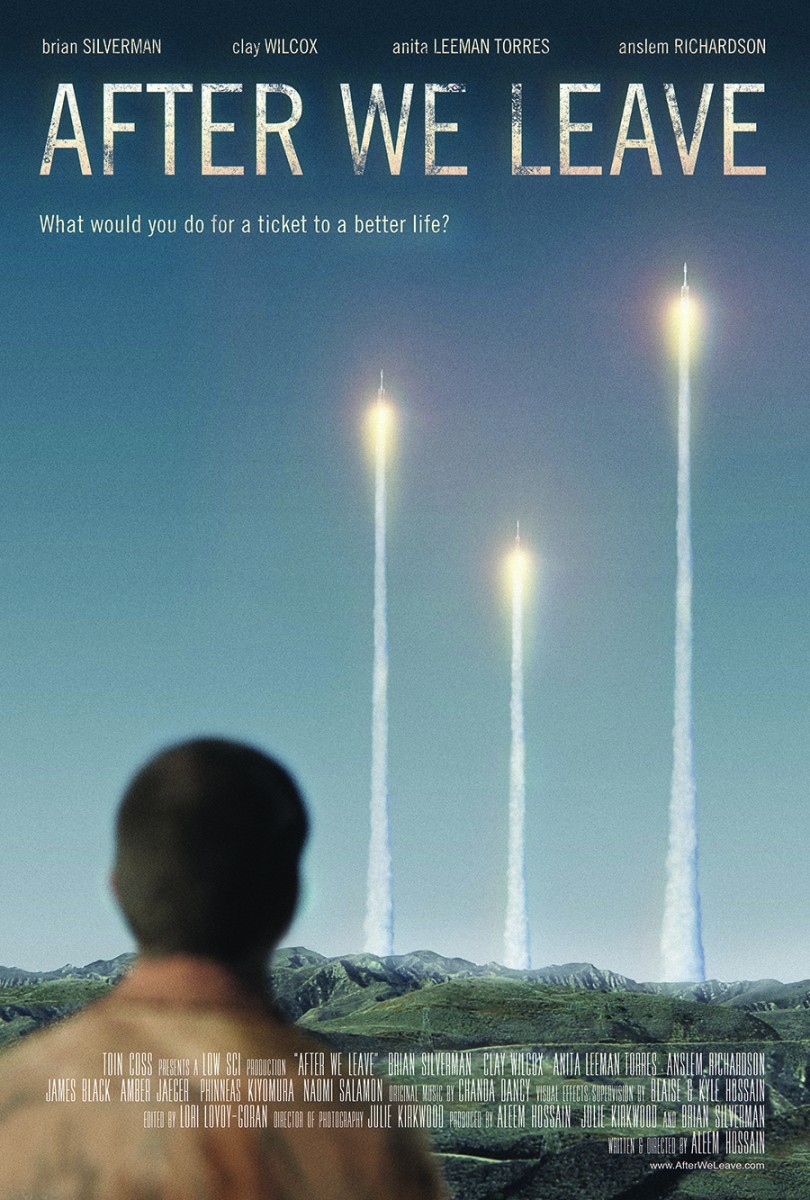 With script in hand, Hossain bought a camera and two lenses, and surrounded himself with a team that included cinematographer Julie Kirkwood (who shot the recent Nicole Kidman film Destroyer) and lead actor Brian Silverman (who had starred in his thesis film at UCLA). Production began in December 2010, with the hopes of completing principal photography within nine months. The film wrapped in early 2014.
"I let go so much more than I ever have on a film," Hossain says. "I gave my other collaborators a certain amount of freedom. And the movie I got back is the closest to the one I saw in my head that I've ever made."
In conjunction with After We Leave's release, Hossain wrote a lengthy article for the popular No Film School website titled "How (and Why) I Made an Indie Sci-Fi Feature Film for $30K." (It's been shared more than 1,800 times.) He's also bringing these lessons to his classes at Oxy. Fifteen years into his teaching career, Hossain says, "I've decided that I'm a filmmaker-professor. I wouldn't quit this job in a million years."
Main photo: Actor Brian Silverman, who also produced After We Leave, plays the film's flawed protagonist. Above photo: Hossain, second from right, on the red carpet with cast members Anslem Richardson, Silverman, and Anita Leeman Torres at the film's February 21 premiere (photo by Babak Motamen).