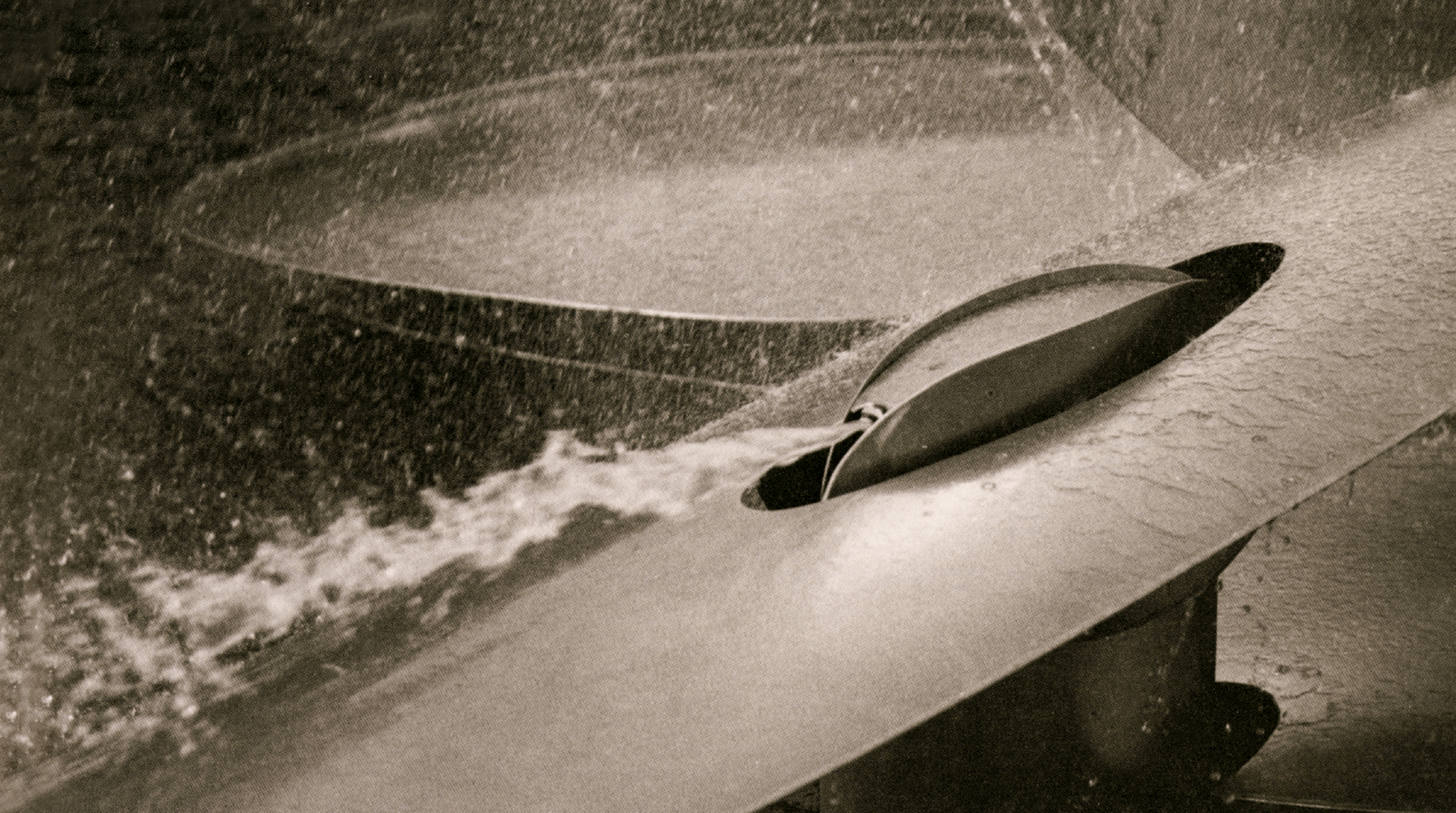 As with any abstract art, the meaning of Baker's scultpure depends on the eye of the beholder. It helps to have a guide
Following the construction of Water Forms II, George Baker taught at Occidental for 18 more years, until his death in July 1997 at the age of 66. He left almost 600 sculptures ranging from large public installations to smaller pieces in private collections. His work was displayed in galleries and museums around the world and is still in prestigious collections, including the Whitney Museum of American Art.
"In a category of sculptural kinetic art—where too many artists have fallen victim to the very technologies they seek to employ—Baker must be regarded as a purist whose use of such technologies never stands in the way of his ultimate search for beauty," Los Angeles Times art critic Henry J. Seldis wrote in 1975.
As with any abstract art, the meaning of Water Forms II depends on the eye of the beholder. Sometimes it helps to have a guide. Oxy Professor of Art History Constance Perkins wrote eloquently about the sculpture when it was first installed:
"In the presence of Water Forms II, one is engulfed with questions. Is it a challenge to the ancient gods of rivers and mountains? What is the hidden meaning in its rhythms that rise and fall as do the velocities of a passing storm? What secrets of nature are held in the reflected violets and oranges that tinge the grey steel of its forms at sunset? What is the message of the symphony of sounds of the waters?
"Matching the patience with which it was conceived, we can comprehend something of the dualities of sight and sound, of time and space, of inorganic and organic, of rationality and mystery. Water Forms II can be for each of us, an experience that obliterates the trivialities of everyday, becoming a renewal of our innate drive to achieve the exuberance of a life lived fully, a moment of release from painful stress reassured of a spiritual presence, a oneness with nature and mankind, a memorial to Lucille Gilman."
More recently, Eric Peltzer '85, an acclaimed metal sculptor who was Baker's assistant for many years and remains executor of his estate, spoke of the sculpture while watching it in its new surroundings:
"George always thought Nature was the greatest sculptor. He would look at rocks, or look out the window and say, 'God, the way that window is being framed against that cloud ...' He saw beauty in places other people wouldn't even think to look. He was very abstract, so it's hard to describe what he was trying to do. But I think anyone can see lily pads and moving tree branches, and he loved stainless steel because it reflected the light of whatever was around it.
"When the water comes up, the droplets are also reflecting the water, the leaves, the grass, the color of the sky, the buildings— reflecting the dynamic world. George's work adds not just the third dimension of sculptural space, but also the fourth dimension of time with motion and water choreography. The fountain is an experience. You have to walk around it. You can't understand it from one position or one point in time. You can't understand it from one day."