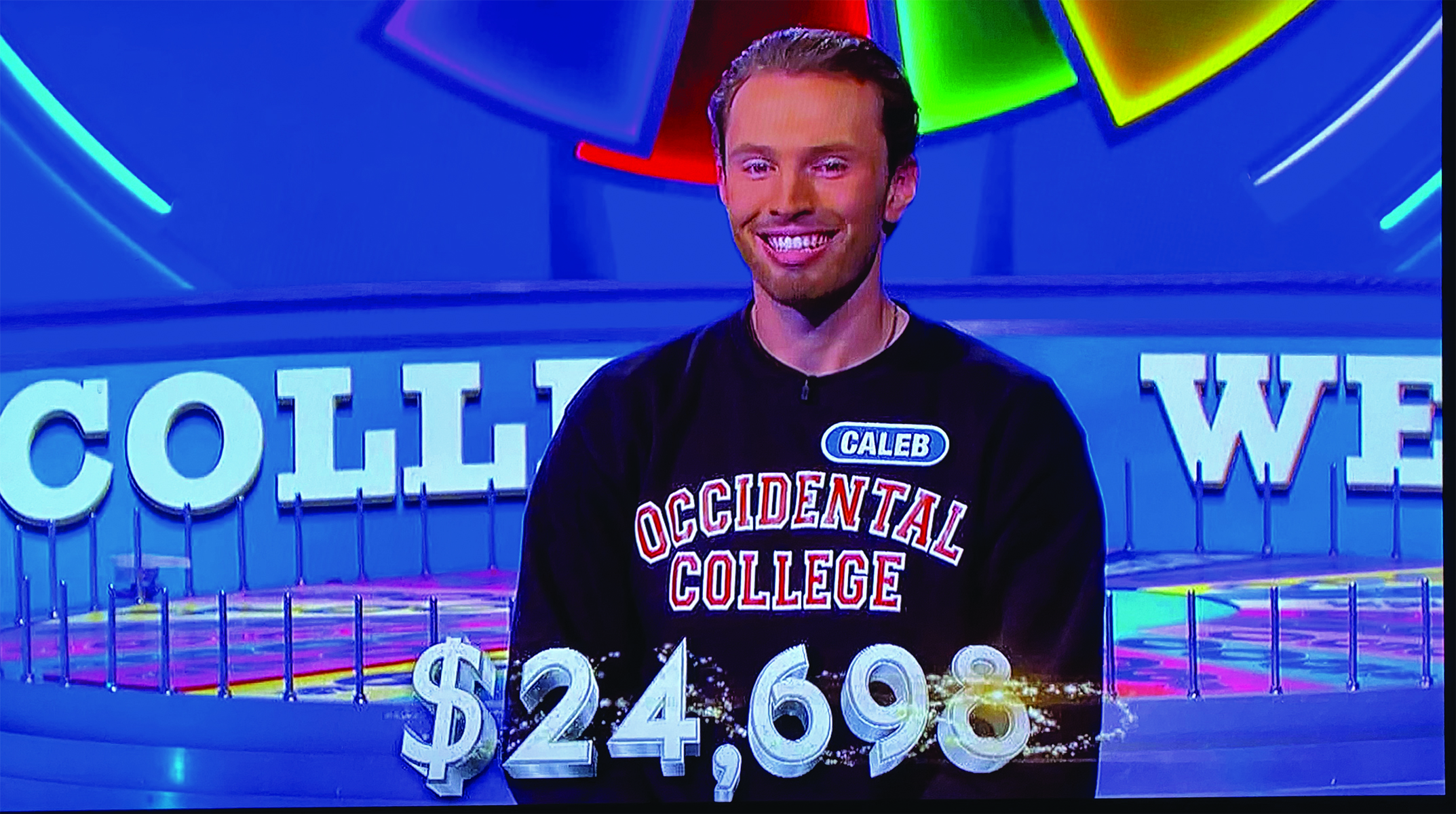 The Tigers' senior right-handed hurler nearly pitched a perfect game show
Not long after his $24,698 win on Wheel of Fortune was broadcast nationwide March 30, the jokes hurled at Caleb Reyes '22 started from his Tiger baseball teammates: "Dinner's on you tonight, right, Caleb?" And "We gotta get you a kilt"—a reference to the trip to Scotland that made up part of his winnings during the venerable game show's College Week.
After taping the episode March 3, the kinesiology major and right-handed pitcher from Woodland Hills was contractually silenced from discussing his performance against students from the University of Michigan and Cal State San Marcos until the show aired. But Reyes was used to waiting—he auditioned for the show more than a year ago, after getting in the habit of watching with his parents during the pandemic.
One key to his success decoding such phrases as "Living on Campus," "Career Center," and "Olympic Gold Medalist Chloe Kim" was aggressively buying vowels. "That seems to be a running strategy on the show," Reyes says. "Before the taping, they give you some tips, and they really preach buying vowels."
Reyes plans on taking his Scottish trip this summer, after Commencement and before graduate school, where he will study for a master's in exercise science. (He's still waiting to hear from a few programs.) Parents Jayne and Alexander Reyes are "proud and thrilled," he says, but will never let him forget his inability to guess the puzzle on the $39,000 bonus round: "Going Home."
If only he had picked an "O."