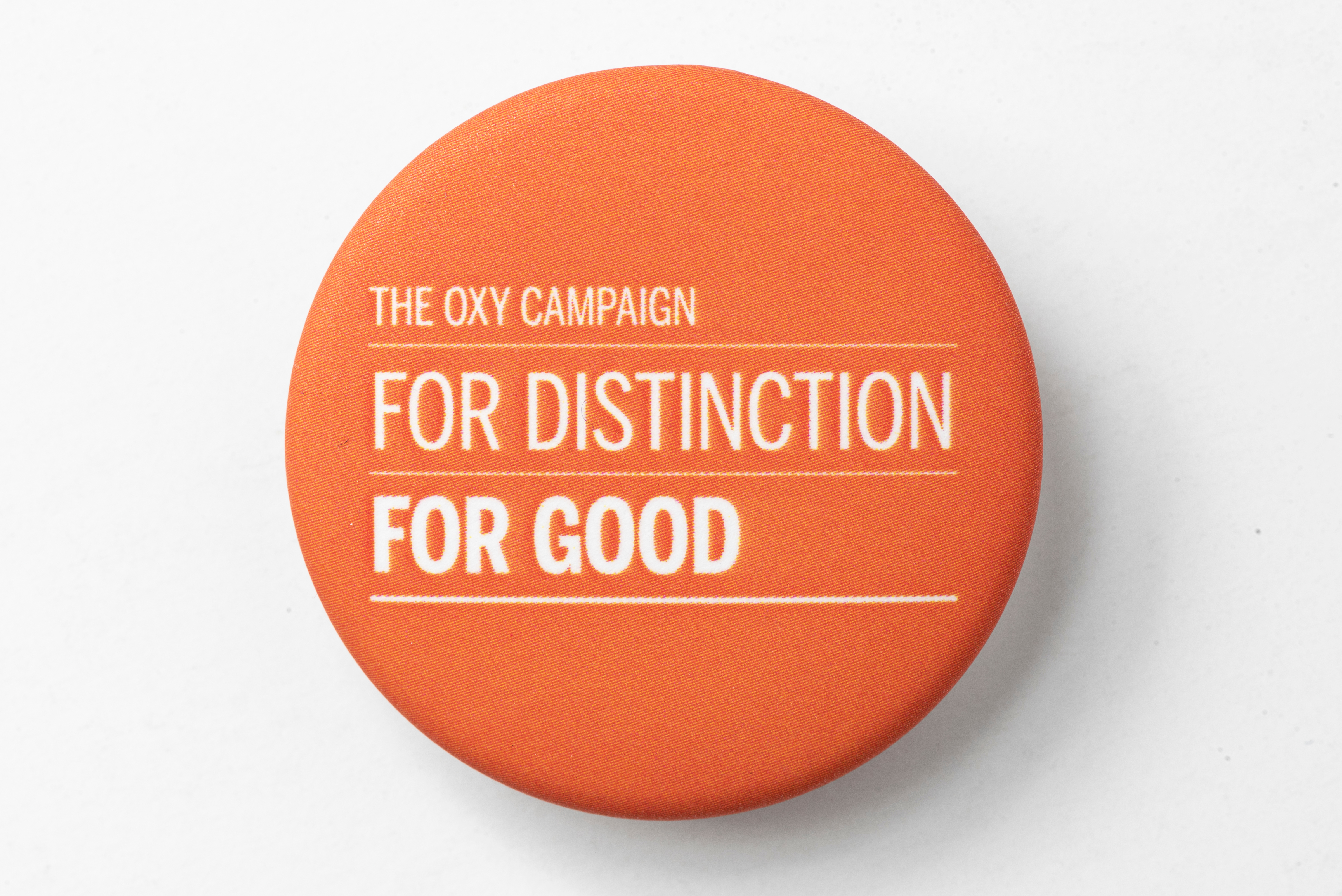 As The Oxy Campaign For Good sprints to a successful conclusion, the Board of Trustees endorses an integrated strategic plan for 2030
Occidental aims to be the country's principal destination for a distinctive urban liberal arts experience by 2030, according to the College's new integrated strategic plan unanimously endorsed by the Board of Trustees at its April 21 meeting.
"It's a bold vision rooted in the College's historic mission," says President Harry J. Elam, Jr., the principal author of the plan that is the culmination of an 18-month collaborative planning process involving faculty, students, staff, alumni, parents, and trustees. "We're excited about the future and enthusiastic about the prospect of building on our institutional strengths and realizing Occidental's full potential."
The Board's endorsement came just two months before The Oxy Campaign For Good is slated to officially draw to a close, having reached its original $225 million goal one year early. With the total raised now exceeding $250 million, "The success of the campaign raises the bar and gives us a solid fiscal foundation on which to build our future," Elam says.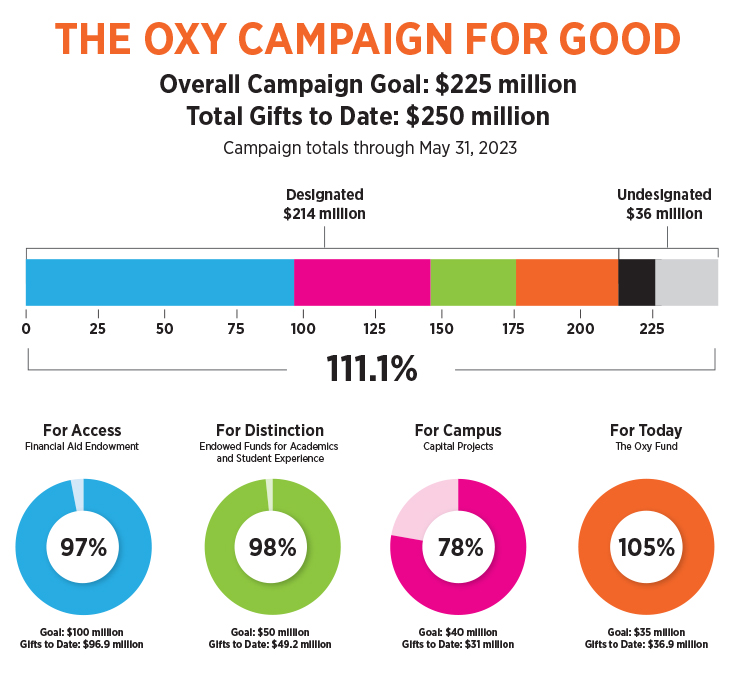 At the heart of the 50-page plan, known as "The Occidental Promise," is the vision statement that will guide Occidental through 2030:
"Occidental College will be the principal destination for a distinctive urban liberal arts experience, one that engages the full potential of global Los Angeles at its doorstep. With a commitment to academic excellence, equity and justice, immersive student learning, and an innovative pedagogy that creates meaningful opportunities for hands-on research and practical experience, Occidental prepares our graduates to lead fulfilling lives of impact."
To realize that vision, the plan calls on Occidental to focus on three interdependent strategic initiatives based on the College's existing strengths:
Fostering academic excellence through an immersive education that is hands-on, project-based, and community-engaged.
Deepening and expanding College partnerships with Los Angeles community, civic, and industry organizations, creating distinctive learning opportunities for students and faculty. This will include the creation of a Center for Los Angeles.
Educating the whole student, attending to well-being, resilience, and community, ever mindful of the significance of equity and inclusion in addressing their needs.
Because of their pervasive importance, equity, inclusion, sustainability, and climate resilience will inform and infuse each of these initiatives, the plan emphasizes.
"The Occidental Promise points to the College's distinctiveness as well as its exciting potential," Elam says. "It seeks to further our mission of delivering an exceptional liberal arts education by strategically creating new harmonies between academic training, real-world experience, and social impact."
Launched in October 2021 under the leadership of a campuswide steering committee, the planning process began with an environmental scan that included internal data reviews, assessment of broader trends in higher education, and numerous community input sessions. More than 600 students, faculty, staff, alumni, and parents offered important perspectives through group forums (in person and virtual) and online submissions.
"By building on our strengths and leveraging our history, Occidental will do more than simply address change," Elam says. "We will define our own singular direction and in so doing, lead change. In the certainty of uncertainty, Occidental will continue to grow and thrive as an institution."
To learn more about The Occidental Promise, the complete plan can be found here.