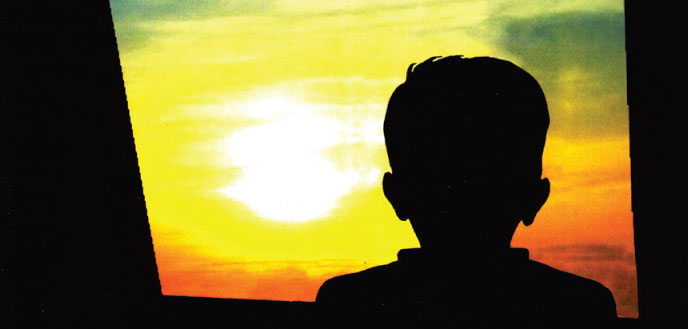 New additions to the Oxy bookshelf
The Memoirs of Toussaint and Isaac Louverture: Representing the Black Masculine Subject in Narratives of Mourning and Loss, by Arthur F. Saint-Aubin (Lehigh University Press; $80). In 1802, Toussaint Louverture—a former slave, general in the French army, and leader of the Haitian Revolution—published his memoir. Until 2004, however, his writings received little attention—and only as a historical document. Saint-Aubin explores Toussaint's work foremost as a literary text, a creative production that deploys the techniques of fiction and drama to declare truths about the past. Read together with son Isaac's memoir, he examines how black males thought of themselves as "men," or citizens, and how they expressed their masculinity at the time of the revolution. Saint-Aubin is a professor of French at Oxy.
Impostor in the Garage, by Alan Buckholtz '60 (alanbuckholtzbooks.com; $15.95). Prompted by an email from a total stranger, Buckholtz traveled 3,000 miles from Los Angeles to Philadelphia to meet a family he never knew. The experience motivated him to explore his murky genealogy and write this memoir, which unfolds like a mystery, with surprises and revelations throughout. (He also revisits his abbreviated time at Oxy, where he served as freshman class president.) A former prosecutor for Los Angeles County, Buckholtz lives in Thousand Oaks.
Low Midnight, by Carrie Vaughn '95 (Tor Books; $7.99). Nearly 10 years after her introduction in Kitty and the Midnight Hour, Kitty Norville (a werewolf who hosts a talk-radio show in Boulder, Colo.) has been the focus of 13 novels in Vaughn's best-selling urban-fantasy series. Low Midnight offers the first solo adventure of Cormac Bennett, an ex-con bounty hunter who specializes in killing lycanthropes. Low Midnight illuminates Cormac's past while laying the groundwork for Kitty's future. Vaughn lives in Boulder with her fluffy attack dog, a miniature American Eskimo named Lily.
Joe Wilson: What He Didn't Find in Africa, by Jon Krampner '74 (smashwords.com; e-book, $3.99). On July 6, 2003, The New York Times published an op-ed piece by Ambassador Joseph Wilson IV titled "What I Didn't Find in Africa." It ignited a political, media, and legal firestorm and led to the outing of Wilson's wife, Valerie Plame, as a CIA undercover spy devoted to protecting the United States from weapons of mass destruction. It also led to the conviction of Scooter Libby, chief of staff for Vice President Dick Che­ney, on two counts of perjury, one of obstruction of justice, and one of making false statements. Drawing on new interviews and his own research, Krampner brings a complex case into focus.
Stumbling Aboard: A Reluctant First Mate Travels Through 20 Countries, by Janice Johnson '71 (Amazon; e-book, $3.99). When Janice met Alan, she imagined a comfortable life as a physician's wife. Instead, they sold their houses and cars and bought a 44-foot schooner-rigged Nauticat sailboat. Setting out from California, the couple traveled through the Panama Canal, up the dangerous northwest coast of Colombia, and through the Eastern Caribbean to Florida. Along the way Janice and Alan dealt with gut-wrenching seasickness, a broken propeller, and a leaky engine—to say nothing of drug smugglers in Mexico, evil port officials in Nicaragua, and more. Johnson lives in Vancouver, Wash., and writes books for middle-schoolers under the pen name J.J. Kay (jjkay.net).
The Wisdom Project: A Call for Spiritual Conversation, by William Helbing '64 (A Wealth of Wisdom; $16.95). Since 2006, Helbing has held weekly discussions at the North Hawaii Education and Research Center with participants from all walks of life and backgrounds. His book is an outgrowth of those talks and addresses topics related to the human condition. "The book does not preach to a choir; it is not a feel-good spiritual message; it promotes no -ism, movement, or ideology," Helbing writes. "The book's intent is to provoke creative thinking and meaningful conversation." He lives in Honokaa, Hawaii.