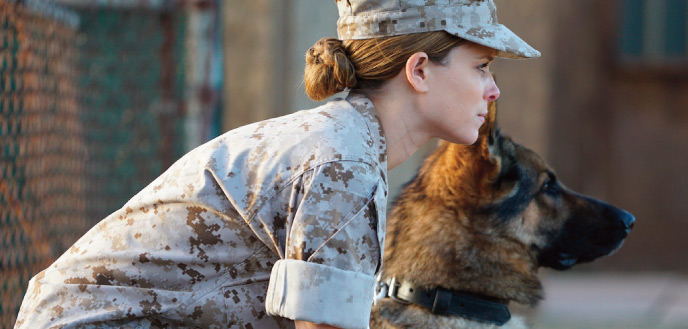 New books, music, and movies with an Oxy connection
Reconsidering Roots: Race, Politics, and Memory, edited by Erica L. Ball and Kellie Carter Jackson (University of Georgia Press; hardcover, $79.95; e-book, $27.95). Alex Haley's 1976 book was a publishing sensation, selling over a million copies in its first year and winning a National Book Award and a special Pulitzer Prize. The 1977 ABC mini­series was a galvanizing national event, drawing Super Bowl-sized ratings, earning 38 Emmy nominations, and changing overnight the discourse on race, civil rights, and slavery. ­Essays from emerging and established scholars ask readers to reconsider the limitations and possibilities of Roots—which, although dogged by controversy, must be understood as one of the most extraordinary media events of the late 20th century, a cultural touchstone of enduring significance. Ball is professor of American studies at Oxy.
My Journey From Warrior to Gypsy: Poems by Tom Yeager '71 (CreateSpace; ­paperback, $9.90; e-book, $3.99). At age 11, Yeager began riding and jumping horses, becoming a state champion and lifetime horse lover. Realizing that he needed to learn more than just the horse world, he started writing poems at Oxy as a way of expressing himself. After college he lived in Kyoto, Japan, teaching English to children and businessmen, later returning to the United States as a management consultant and business owner. He is now retired and divides his time between California and Saigon.
Global Cities: Urban Environments in Los Angeles, Hong Kong, and China, by Robert Gottlieb and Simon Ng (MIT Press; hardcover, $35; e-book, $24). Over the last four decades, Los Angeles, Hong Kong, and key urban regions of China have emerged as global cities in financial, political, cultural, environmental, and demographic terms. Gott­lieb and Ng trace the global emergence of these areas and compare their responses to six urban environmental issues. Los Angeles has been the quintessential horizontal city, the capital of sprawl; Hong Kong is dense and vertical; China's new megacities in the Pearl River Delta, created by an explosion in industrial development and a vast urban migration, combine the vertical and the horizontal. All three have experienced major environmental changes in a relatively short period of time. Gottlieb and Ng document how each has dealt with challenges posed by ports and the movement of goods, air pollution, water supply and quality, the food system, transportation, and public and private space. Finally, they discuss the possibility of change brought about by policy initiatives and social movements. Gott­lieb is emeritus professor of urban and environmental policy and founder of the Urban and Environmental Policy Institute at Occidental.
Oscar Wilde's Historical Criticism Notebook, edited by Philip E. Smith II '65 (Oxford University Press; $125). This volume contains the newly transcribed and annotated text of one of Oscar Wilde's unpublished notebooks that functioned as a major ante-text for the composition of Wilde's first postgraduate essay, Historical Criticism, written in 1879 as an entry for the Chancellor's English Essay Prize at Oxford. Including materials drawn from both classical and modern historians and philosophers, Wilde's notebook not only tells us much about his practices of composing and editing the language that appears in the essay, but also shows his wit and comparative imagination at work finding parallels in early modern history and literature for his chosen examples. Smith is associate professor emeritus of English at the University of Pittsburgh, where he taught from 1970 to 2014.
Clothesline Religion, by Megan Buchanan '02 (Green Writers Press; $14.95). A poet and professional dancer, Buchanan had a daughter at 22, lived abroad in Ireland and France, and came home again to Southern California and the Southwest mountains. Her debut poetry collection spans open roads, backyard vegetable gardens, Irish pubs, country dance halls, Vermont screen-porches, midnight river valleys, artist studios, and the world of waking dreams. An urban and environmental policy major at Oxy, Buchanan's poems have appeared in such journals as The Sun magazine, make/shift, A Woman's Thing, and multiple anthologies. She lives in Guilford, Vt., with her two children. 
Bengali Cowboy, by Rounak Maiti '16 (Pagal Haina Records; available to stream or purchase at rounakmaiti.bandcamp.com). A "concept country album about identity, space, and relationships," Maiti recorded Bengali Cowboy at home, in his Oxy dorm room, and live, with him mixing, mastering, and producing all 10 songs. A native of Cleveland, he moved with his family to Mumbai, India, at age 5, returning to the States to study cognitive science at Oxy. Maiti now calls Los Angeles home, where he plays in two bands, Campus Security and Small Forward, alongside his Oxy friends.
Megan Leavey, directed by Gabriela Cowperthwaite '93 (DVD and Blu-ray, Sept. 5; digital HD, September). Blackfish documentary filmmaker Cowperthwaite makes her narrative debut with the story of a Marine and her dog, based on real-life war hero Leavey and her bomb-sniffing partner, Rex. Kate Mara plays the title role, who winds up in the Corps' K9 unit on cleanup duty, where she's thrust together with an ill-tempered German shepherd prior to their deployment to Iraq. (The two bond, of course.) Cowperthwaite's hand-held camerawork brings authenticity to the combat scenes, and her animal instincts may leave you reaching for a well-earned tissue by the film's climax.