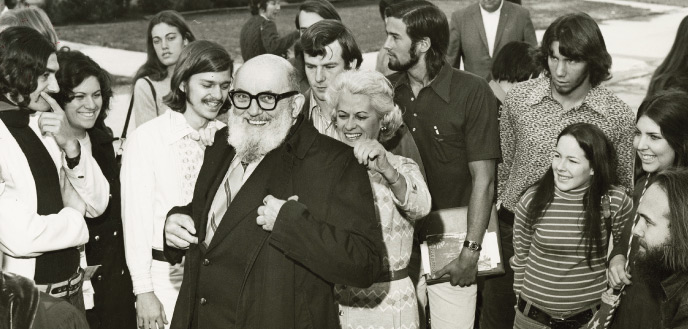 A tribute to Oxy's institutional memory, and her many contributions to campus life and lore
It's been 17 years now since I came to work at Occidental. That seems like a long time to me—but it's barely one-third of the service to Oxy by Dorothea Jean Paule, who joined the College as secretary to President Arthur G. Coons '20 on Dec. 11, 1950.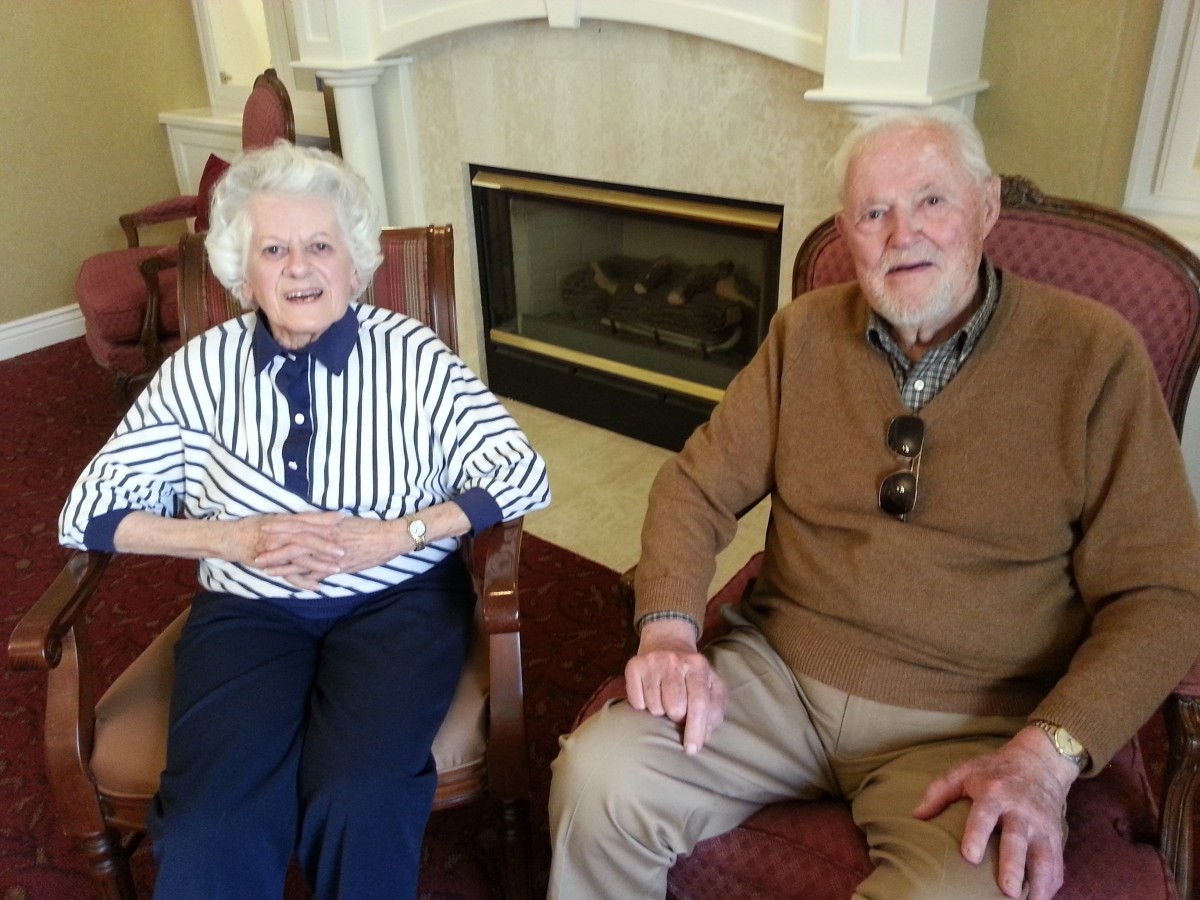 Jean spent her first 15 years at Oxy working with Coons until his retirement in 1965. Coons' successor, Richard C. Gilman, created a new administrative position—secretary of the College—especially for her. That would keep Jean busy for another 21 years, until her "retirement" in 1986. She spent the next decade working for a travel agency (she ultimately visited about 100 countries) before returning to the Oxy family under President John Brooks Slaughter in 1996. Over the next 15 years, as voluntary College archivist, Jean ­cemented her reputation as the institutional memory of Occidental—documenting the College's traditions, organizing its written and visual records, even writing a pair of presidential biographies.
I worked with Jean on countless projects—even on sports, a topic not particularly dear to her—and relied on her fact-checking prowess to keep my own facts straight more times than I can remember. Together with her friends from Special ­Collections, I was fortunate to see her just ­before Christmas, at the retirement community in Murrieta where she moved in 2011 to be closer to her nephew, Philip, and his family. She remained alert and full of questions about Occidental—reading every campus email, and every word of every magazine—until her passing January 14 at the age of 95.
"I am still aglow with your visit when we covered so much Oxy news," she wrote in December. "You can never know how grateful I am for your friendship."
After a single year as a teacher at Redlands Junior High School (alongside future Oxy coaching legend Payton Jordan), Jean, a graduate of UC Berkeley, moved to Los Angeles looking for a job doing "anything but teaching," she recalled in a 2002 interview. She answered a job listing in the Los Angeles Times, and—despite the employment agency's reservations about her youth—impressed Coons enough to hire her.  
"I had a lot of respect for him," Jean said of Coons. "He was doing good things, and I was part of his team. If he had been a rascal, I would have left the second day."
Board of Trustees chair emeritus Dennis Collins, who joined the College in 1963 as an assistant director of admission, recalled waiting next to Jean's desk outside President Coons' office for his initial interview. "[Jean] calmed my jitters by being her gracious self," he wrote recently. "No one knew more about the inside of Occidental and said less about it than Miss Paule! Years of ­Occidental lore have departed with her."
Yet, thanks to Jean's exhaustive efforts, she leaves behind countless contributions to the College's historical records. (After starting work at Oxy, she completed a master's in history at USC in 1952.) In ­addition to her biographies of Oxy's sixth and ninth presidents, John Willis Baer and Arthur G. Coons, Jean wrote more than a dozen monographs on subjects ranging from College traditions (the Chilcott ­family barbecue was among her favorites) to the history of religion at Occidental.
Although Jean never sought out any ­recognition of her efforts—she would likely blanch at the idea of this tribute—her time  at Oxy was recognized in singular fashion: To date, Jean is the only person to have ­received the Fifty Year Club's Auld Lang Syne Award (in 2002), an honorary degree (in 2005) and the College's Presidential Medal for Distinguished Service (in 2011).
In the introduction to a 53-page, 16,000-word document she prepared in 2004 with the title Occidental College—Names Appearing on Buildings and on the Grounds, Jean wrote: "Many of these persons are still among us. Others are long since gone. Passage of time has a way of deleting what was once common knowledge about a life prominent in the Occidental community. The purpose of these pages is to record something about those whose names are well known and frequently ­mentioned on the Occidental campus."
Jean's name is as big as that on any building. She will not be forgotten.