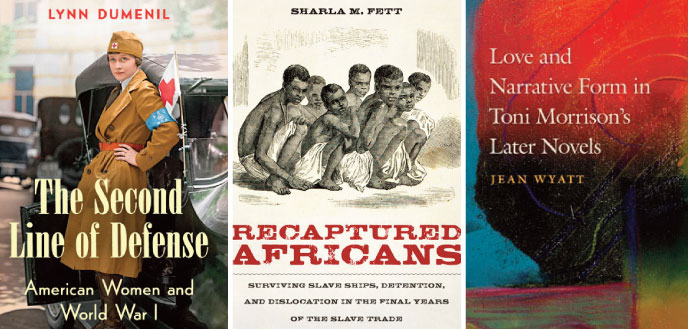 New additions to the Oxy bookshelf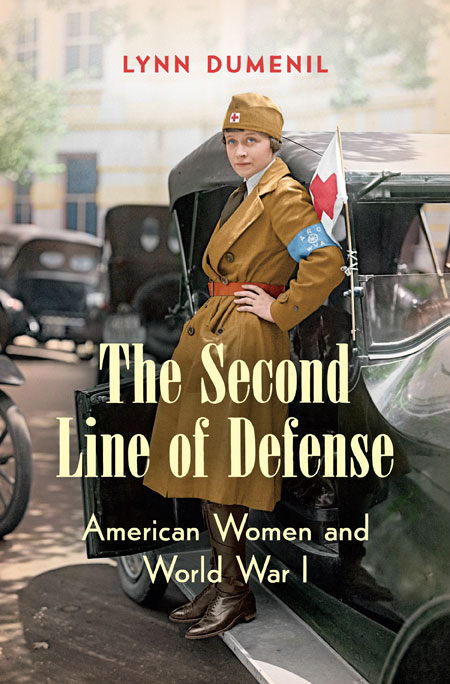 The Second Line of Defense: American Women and World War I, by Lynn Dumenil (University of North Carolina Press; $39.95). In tracing the rise of the modern idea of the American "new woman," Dumenil examines WWI's surprising impact on women and, in turn, their impact on the war. From African Americans and dissidents to pacifists, reformers, and industrial workers, Dumenil analyzes both the roadblocks and opportunities women faced while the United States mobilized for the largest military endeavor in U.S. history. She shows how women activists staked their claim to loyal citizenship by framing their war work as homefront volunteers, overseas nurses, factory laborers, and support personnel as "the second line of defense." But in assessing the impact of these contributions on traditional gender roles, Dumenil finds that portrayals of these new modern women did not always match with real and enduring change. Dumenil is the Robert Glass Cleland Professor of American History Emerita.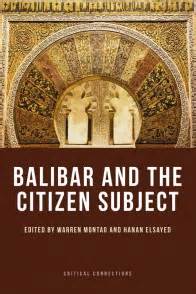 Balibar and the Citizen Subject, edited by Warren Montag and Hanan Elsayed (Edinburgh University Press; $110). This collection explores French philosopher Étienne Balibar's rethinking of the connections between subjection and subjectivity by tracing the genealogies of these concepts in their discursive history. The 12 essays provide an overview of Balibar's work after his collaboration with French Marxist philosopher Louis Althusser (1918-1990). They explain and expand his framework; in particular, by restoring Arabic and Islamic thought to the conversation on the citizen subject. The collection includes two previously untranslated essays by Balibar himself on Carl Schmitt and Thomas Hobbes. Montag is the Brown Family Professor in Literature at Occidental. Elsayed is assistant professor in Spanish and French studies at Occidental.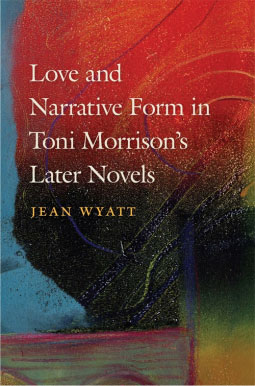 Love and Narrative Form in Toni Morrison's Later Novels, by Jean Wyatt (University of Georgia Press; $29.95). In the seven novels she has published over the last 30 years—from Beloved (1987) to God Help the Child (2015)—Toni Morrison has experimented with narrative form as she explores each novel's unconventional idea of love. In Home (2012), for example, love acts as a disruptive force producing deep changes in subjectivity; while in Jazz (1992) it becomes something one innovates and recreates each moment—like jazz itself. In Love and Narrative Form, Wyatt analyzes the stylistic and structural innovations of each novel, showing how disturbances in narrative chronology, surprise endings, and gaps mirror the dislocated temporality and distorted emotional responses of the novels' troubled characters. A professor of English, Wyatt joined the Oxy faculty in 1970.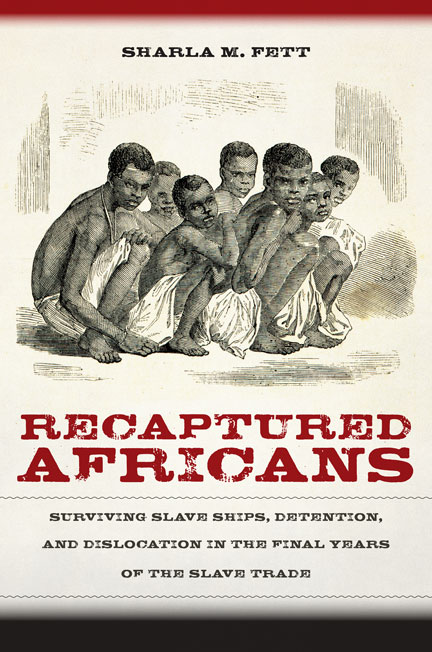 Recaptured Africans: Surviving Slave Ships, Detention, and Dislocation in the Final Years of the Slave Trade, by Sharla M. Fett (University of North Carolina Press; $35). In the years just before the Civil War, the U.S. Navy seized roughly 2,000 enslaved Africans from illegal slave ships and brought them into temporary camps at Key West, Fla., and Charleston, S.C. Fett reconstructs the social world of these "recaptives" and recounts the relationships they built to survive the holds of slave ships, American detention camps, and, ultimately, a second transatlantic voyage to Liberia. She also demonstrates how the presence of slave-trade refugees in Southern ports accelerated heated arguments between divergent antebellum political movements that used recaptives to support their claims about slavery, slave trading, and race. In providing the first history of U.S. slave-trade suppression centered on recaptive Africans themselves, Fett examines the state of "recaptivity" as a distinctive variant of slave-trade captivity and situates the recaptives' story within the broader diaspora of "Liberated Africans" throughout the Atlantic world. Fett is professor of history at Occidental.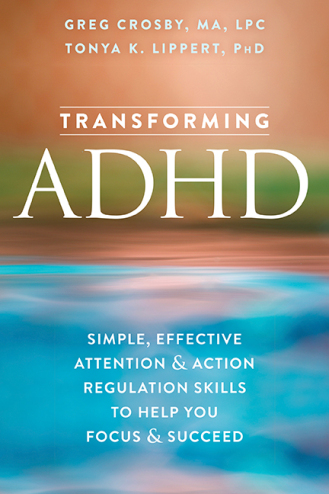 Transforming ADHD: Simple, Effective Attention and Action Regulation Skills to Help You Focus and Succeed, by Greg Crosby and Tonya K. Lippert '95 (New Harbinger Publications; $16.95). Accomplishing everyday tasks like paying bills, getting to a meeting on time, or simply buying groceries can be extremely difficult for people with adult attention deficit/hyperactivity disorder. Transforming ADHD draws on psychology, biology, neuroscience, sociology, and other disciplines to provide a guide for learning how to better regulate one's attention. Lippert works for Kaiser Permanente's mental health and social work departments in Portland, Ore. She has written several research articles, as well as children's books during her free time.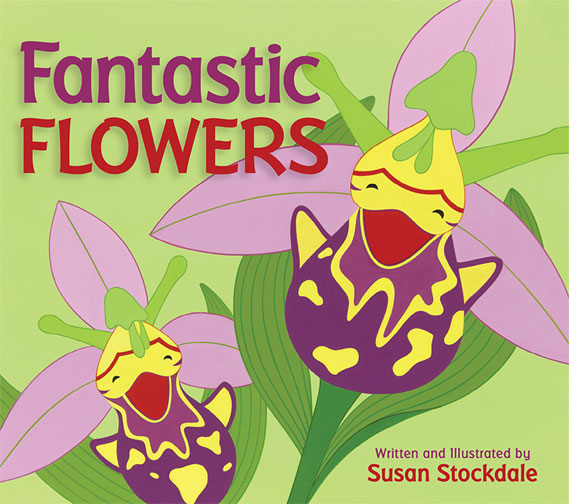 Fantastic Flowers, written and illustrated by Susan Stockdale '76 (Peachtree Publishers; $16.95). With rhythmic, rhyming text, and beautifully patterned paintings, Stockdale's latest science picture book introduces readers to 17 flowers that resemble all kinds of things—from upside-down pants to prickly pineapples, and even tiny babies. Children can compare and contrast the whimsical paintings of the flowers to photos of the flowers themselves. Stockdale's award-winning books celebrate nature with exuberance and grace. She lives in Chevy Chase, Md.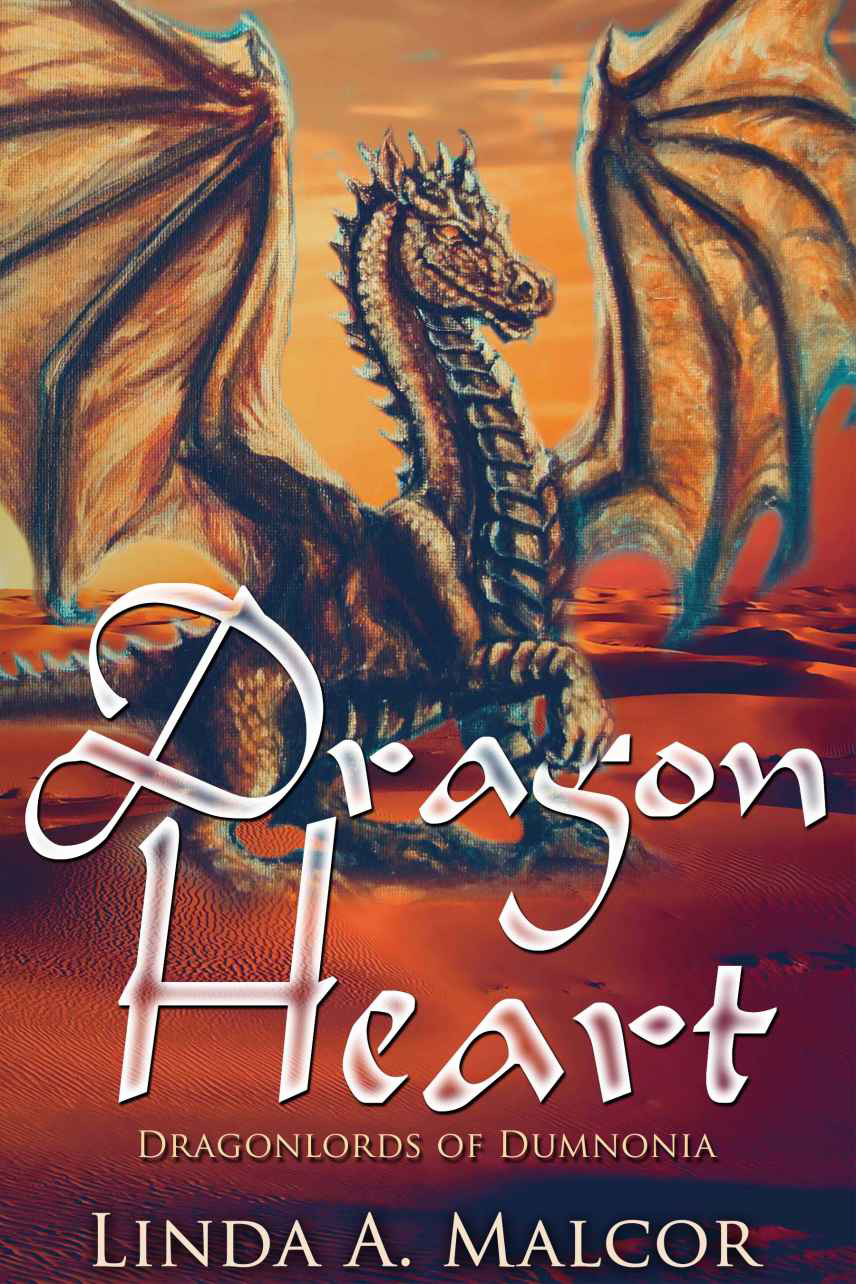 Dragon Heart and Dragon Sun, by Linda Malcor '84 (Story Merchant Books; paperback, $16.95 each). In the first two volumes of her Dragonlords of Dumnonia series, Malcor details the exploits of Shashtah, who has the heart of a trickster and the soul of a prophet. All he really wants is to bond with a dragon of his own and be a dragon rider, but the gods have other plans for him. When Shashtah finally meets the Dragonlords of the Dumnonia, the world of Centuria will never be the same. Malcor has a Ph.D. in folklore and mythology from UCLA. Her nonfiction works on the King Arthur legend include From Scythia to Camelot (2000), which she co-wrote with the late C. Scott Littleton, professor of anthropology emeritus. She lives in Los Angeles.