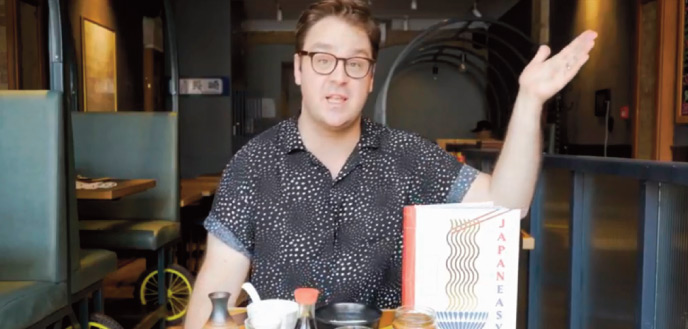 New books, music, and podcasts with an Oxy connection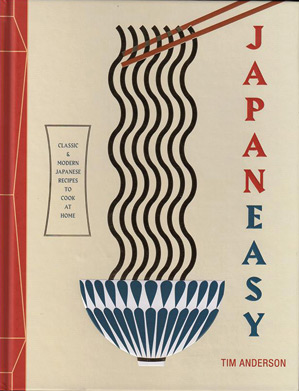 JapanEasy: Classic and Modern Japanese Recipes to Cook at Home, by Tim ­Anderson '06 (Hardie Grant). It's easy to be intimidated by Japanese food, but in JapanEasy, Anderson offers an introduction to the world of Japanese cooking via some of its most accessible (but authentic) dishes. It covers all the basics (sushi, tempura, miso soup, etc.) before moving on to preparing pickles, grilled squid, Katsu Curry, and much more. A native of Wisconsin, Anderson studied Japanese history and food culture at Oxy and moved to Japan for two years. In 2011, he won top honors on "Master­Chef UK." His London restaurant, Nanban, began as a pop-up in 2013 and inspired the 2016 cookbook Nanban: Japanese Soul Food (2016).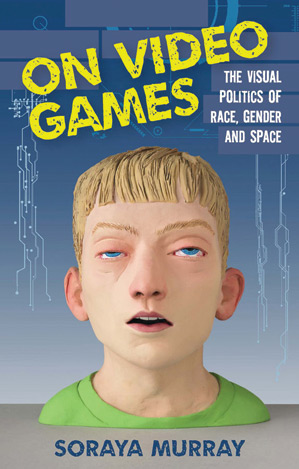 On Video Games: The Visual Politics of Race, Gender and Space, by Soraya Murray '93 (Cornell University Press). Today over half of all U.S. households own a dedicated game console, and gaming industry profits trump those of the film industry worldwide. As quintessential forms of visual material in the 21st century, mainstream games both mirror and spur larger societal fears, hopes, and dreams, and even address complex struggles for recognition. Murray examines the cultural dimensions of such blockbusters as The Last of Us, Metal Gear Solid, Tomb Raider, and Assassin's Creed to show how they are deeply entangled with American ideological positions and contemporary political, cultural, and economic conflicts. Murray is an assistant professor of film and digital media at UC Santa Cruz.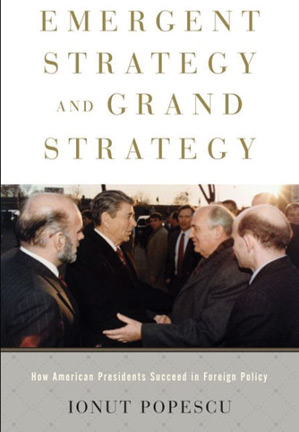 Emergent Strategy and Grand Strategy: How U.S. Presidents Succeed in Foreign Policy, by Ionut Popescu '07 (Johns Hopkins University Press). Contrary to the conventional wisdom in Washington, D.C., Popescu argues that presidents often achieve great foreign policy successes by pursuing an incremental emergent strategy based on learning and adaptation rather than a long-term grand strategy. He shows that America's strategic success in winning the Cold War was due to improvisation and adaptation by presidents from Truman to Reagan at least as much as it was due to advanced strategic planning. Therefore, leaders should prioritize learning from the almost unavoidable mistakes they will make early in their careers and adapting their plans to unanticipated events and changes in the international environment. A diplomacy and world affairs major at Oxy, Popescu is an assistant professor of political science at Texas State University.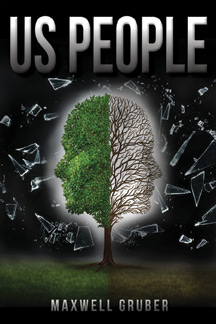 Us People, by Max Gruber '17 (Clovercroft Publishing). Looking to escape a past mired in trauma and heartbreak, Sam Case seeks what he believes will be the safety of the streets—a place to escape his demons. Struggling to survive with the aid of his best friend, Cam—a mentally unstable veteran—Sam finds solace amongst the chaos. As the horrors of insanity and heartbreak coax him back toward confrontation, Sam must make an impossible choice—a stigmatized imprisonment or the freedom of the streets. In between his Oxy classwork, playing football as a running back/wide receiver for the Tigers, and pursuing graduate studies at Georgetown, Gruber penned his first novel based on his deeply personal interactions with the homeless population in his hometown of Spokane, Wash.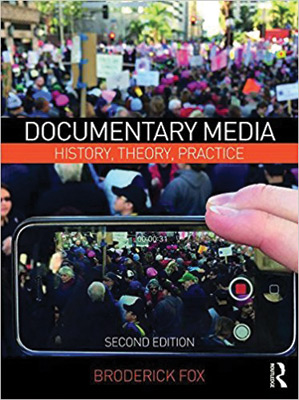 Documentary Media: History, Theory, Practice, by Broderick Fox (Routledge Press). In a digital moment where both the democratizing and totalitarian possibilities of media are unprecedented, the need for complex, ethical, and imaginative documentary media is vital. Fox opens up documentary media, its changing forms, and diversifying social functions to readers in a manner that is at once rigorous, absorbing, and practical. This new edition updates and further explores the various histories, ideas, and cultural debates that surround and shape documentary practice today. Fox is associate professor of media arts and culture at Oxy.
Podcast: "Origins with James Andrew Miller" (Cadence 13). From "Pardon the Interruption" and "College Game Day" to its "30 for 30" documentary series and flagship "SportsCenter" broadcast, "ESPN remains one of the most intriguing and important forces in the world of media," says Miller, co-author of Those Guys Have All the Fun: Inside the World of ESPN, a New York Times bestseller (and author of Powerhouse: The Untold Story of Hollywood's Creative Artists Agency). For a second season of podcasts that explores crucial beginnings and evolutionary paths leading to great achievements in television, film, music, publishing, and human relationships, Miller speaks with personalities, producers, and top executives who played critical roles in ESPN's unprecedented march through TV history. New episodes premiere each Wednesday throughout January. Season 1 of "Origins" examined the genesis of "Curb Your Enthusiasm." Miller lives in New Hope, Pa.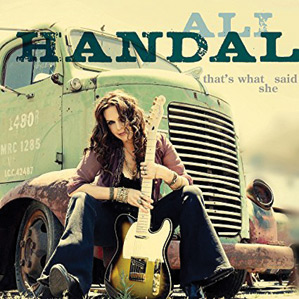 That's What She Said, by Ali Handal '90
(Red Parlor Records). Reteaming with Grammy Award-winning producer Seth Horan, singer-songwriter Handal's fourth full-length album is a collection of songs ("Thank God for Birth Control," "You Get What You Settle For") embodying the strength and sense of humor necessary to thrive as a woman in the 21st century.
Music Connection
magazine called Handal "a singer-songwriter with something to say … a gifted artist who brings insight and intelligence to her art." Handal studied music and psychology at Oxy and later graduated with honors in psychology from UCLA.