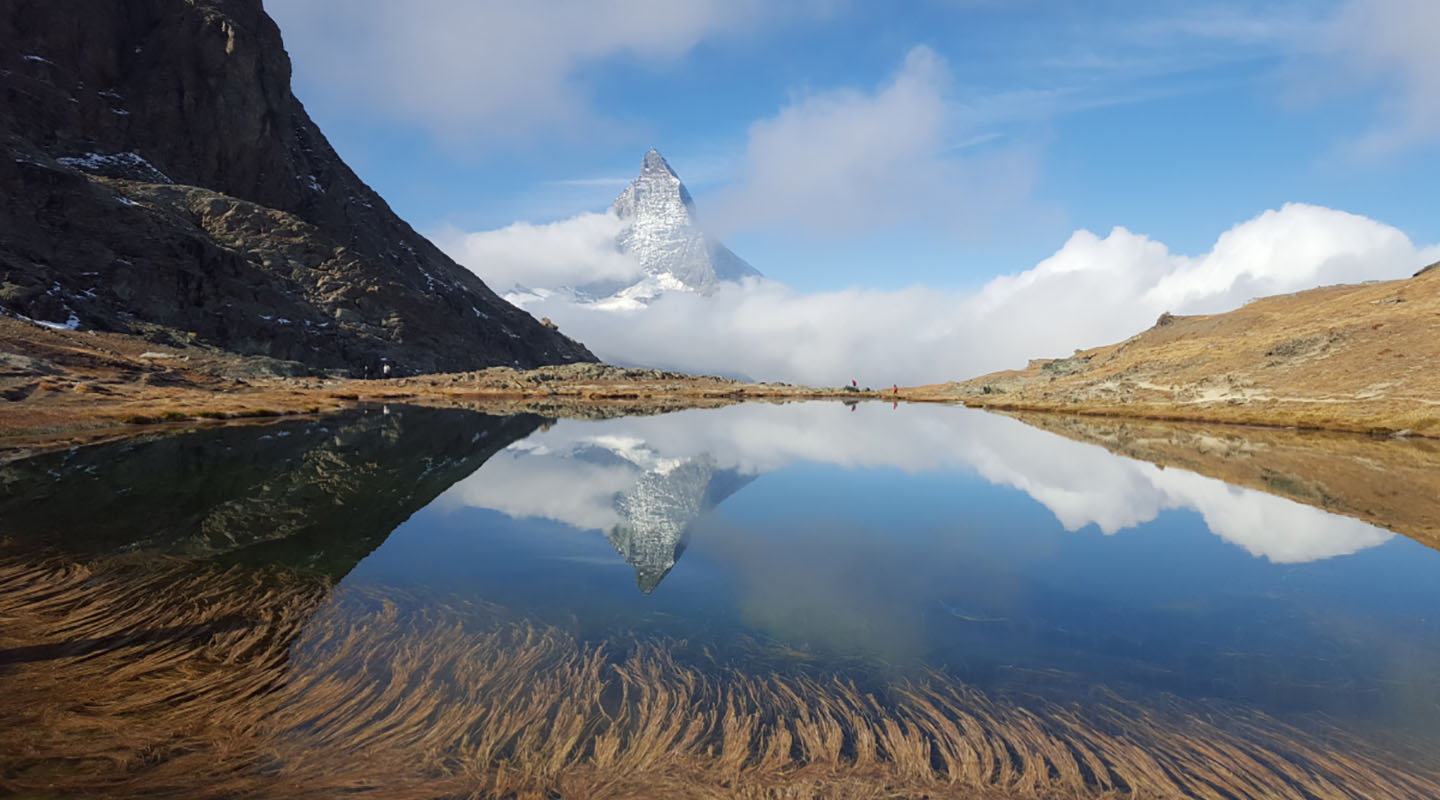 Robin Craggs, Occidental College's executive director of international programs, was presented with a Lifetime Achievement Award October 17 by IES Abroad, the non-profit academic consortium of 270 top-tier U.S. colleges and universities and leading provider of study abroad programs.
The award, presented at IES Abroad's annual conference, recognizes exceptional leaders in the study abroad field whose careers have been distinguished by outstanding achievements and contributions. The awardee is chosen by IES Abroad's nominations committee, composed of study abroad professionals from consortium members across the country.
"I have had the pleasure of working with Robin on various activities over the years. She has a sharp, analytical and critical mind, and speaks truth to power," said Mary M. Dwyer, president and CEO of IES Abroad, who presented the award to Craggs. "She continuously puts students first, which we at IES Abroad greatly admire and appreciate, and she is extremely deserving of this award."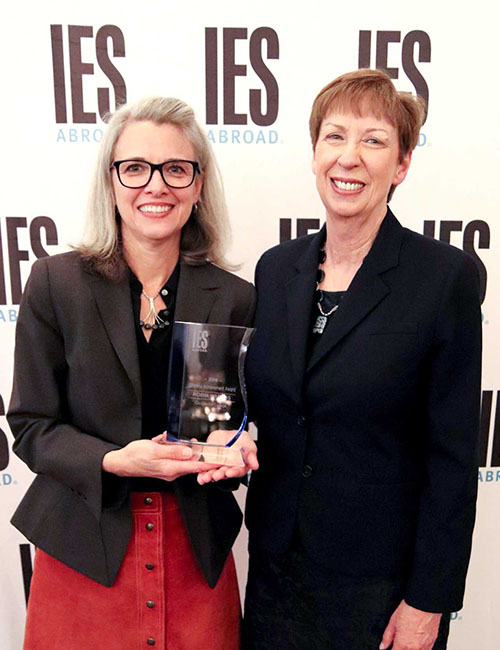 Over Craggs' 18 years at Occidental—a tenure interrupted by seven years of service as director of education abroad at Seattle University—she has broadened international partnerships, participants, programs, and faculty-led courses and research projects abroad.
Participation in credit-bearing study abroad programs at Oxy has increased by more than a third in the past decade. Currently, 38 percent of participants in study abroad are underrepresented students, exceeding the average national participation rate of 30 percent. Overall, more than two-thirds of Oxy students pursue a variety of routes to global citizenship, from traditional study abroad to international research, fellowships and internships.
As well as working to increase the number of Oxy students studying and conducting research overseas, Craggs and her staff have been effective in better integrating international students into the Oxy experience. International students now account for roughly 7 percent of the Oxy student body.
She has also been vital in securing various grants and scholarships for students and helped to secure nine Senator David L. Boren NSEP Scholarships in five years for Oxy students before the creation of Occidental's National and International Fellowships Office.
Prior to coming to Occidental in 1994, Craggs served as program coordinator for Cornell University's International Students and Scholars Office and resident director for a joint Willamette University/Tokyo International University program. After graduating from Willamette, she served as a Peace Corps volunteer in Papua New Guinea before earning her master's degree at American University.
Craggs also has a long history of professional memberships and service within the field. She has presented and conducted workshops on cultural awareness and immersion, re-entry, and more at various universities and key organizations such as NAFSA. She also served on the Forum on Education Abroad Board of Directors from 2012-14, and served on numerous IES Abroad committees including membership and nominations.