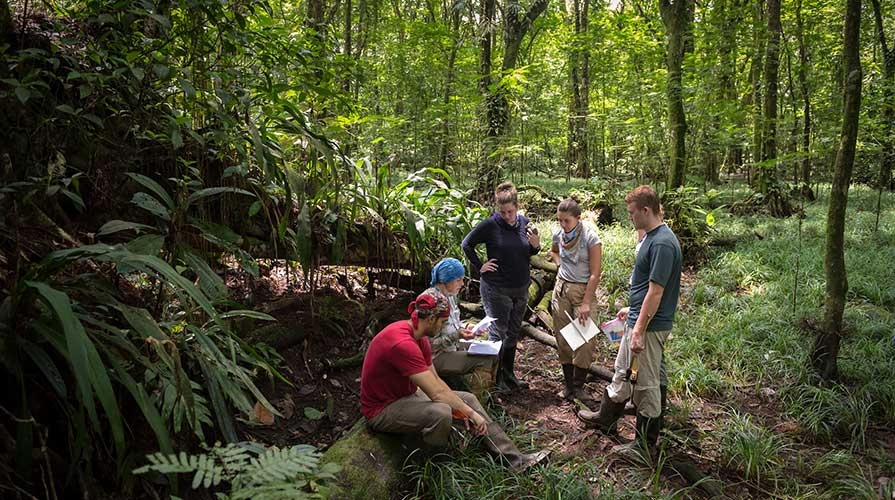 Research experiences are key to creating a well-rounded educational experience for our students. Through hands-on research, our students find real-world applications for classroom learning, and build the foundation to thrive post-graduation.
Occidental College offers a variety of research opportunities. There is the prestigious Richter Faculty-Led Research Abroad Program, ASP Research Program, and the Young Initiative.  Conducting research enables our students to translate textbook learning to real-world applications and develop an improved ability to gather and synthesize information. By pairing researchers with world-class faculty mentors and robust institutional support, they can feel confident exploring their interests and taking risks, developing an independence of thought and expression that will form the basis of future success. Coupled with our belief in community and global engagement, our students gain a critical understanding of and appreciation for what they can accomplish as part of a larger community. 
 Students will choose from a variety of programs that align with their academic and professional interests, including Richter funded self-directed research embedded in a semester study abroad program and research projects as part of the URC's summer research program. Whether community-based or faculty-led, scholars will be invited by faculty mentors to submit detailed applications that assess their background, interest, and preparedness.