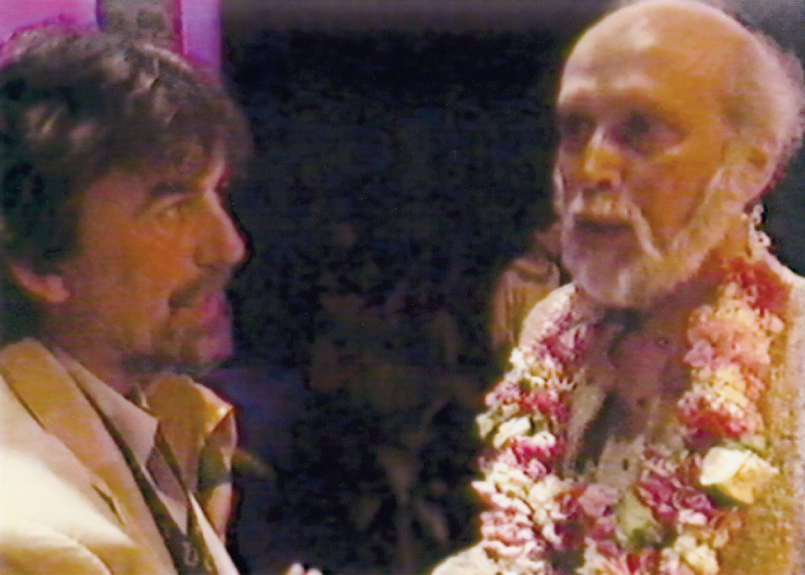 The inability of Ravi Shankar's living room to accommodate the growing audience for his Music Circle concerts is the reason Oxy has been Southern California's chief venue for classical Indian music for 40 years.
Shankar, the internationally acclaimed sitarist, composer, teacher, and musical evangelist who died Tuesday, and student Harihar Rao, founded the Music Circle in 1971 to showcase Indian classical music. But the demand for concert seats quickly outstripped the capacity of Shankar's Beverly Hills living room.
Then, one fateful day in 1973, Shankar and Rao were touring the Occidental campus, where Shankar's son, the late Shubho Shankar '75, was studying art. When the two men walked into Herrick Chapel, "The sunlight was streaming in and it was very, very impressive," Rao said in a 2002 interview with Occidental magazine. "Ravi said it would be great for Indian music."
Since 1973, the Music Circle has put on six to eight concerts a year in Herrick and occasionally in Thorne Hall, featuring top Indian artists primarily playing the northern style of classic Indian music, which dates back to the 12th century. (The Circle's February 16 concert in Herrick will feature Aruna Narayan on sarangi and Vineet Vyas on tabla.)
Shankar himself made several appearances on the Oxy campus, performances that often attracted former Beatle and Shankar student George Harrison. "He would enter the side doors after the lights were dimmed. He didn't want to be recognized," Rao said.
"Oxy has had the good fortune to be able to showcase the greatest Indian music being performed anywhere in the world," says Dale Wright, the David B. and Mary H. Gamble Professor in Religion and Oxy's informal liaison with the group. "This is a cultural treasure."